After Prince Ghosted Dave Grohl, They Had an Epic Jam Session
Prince had many interesting encounters with people, including Foo Fighters' Dave Grohl. After meeting for the first time, His Royal Badness invited Grohl to come jam with him during one of his shows.
However, it seems no one told Grohl that Prince lived in his own little world where the only thing he thought about was his music. The "Purple Rain" singer completely forgot about their plans together. Or maybe Prince was just being Prince; he did love his own mysteriousness.
However, the fact remains; Prince lived on Prince time and only Prince time. If you couldn't keep up, Prince left you in the sparkly purple dust.
Prince and Dave Grohl met after one of Prince's shows at the Forum
Grohl shared a bit of his history with Prince during the Grammy Salute to Prince in 2020.
"He did this 21 night run at the Forum in Lose Angeles," Grohl explained. "So, of course, me and all my friends are like, 'Oh my god, we gotta go to at least one show.' So we go down to one of the shows. We get in this big party bus, like 20 people.
"So by the time we pull up to the Forum, I'm like hammered. We'd been partying the whole way in traffic down to the Forum. We get to the Forum, we go up to the little VIP club thing, and our security guy Kerwin, who also worked with Prince, comes up and says, 'Hey, he knows you're here. He's gonna call you up to jam.'
"I was like, 'No, no, no, no, no. I'm already like-I've had one too many already. I'm not going up there with Prince like this. Anybody else in the world, I would jump up on stage and make a mess, but Prince, no way.'
"So after the show, Kerwin says, 'Hey, he wants to meet you.' I said, 'Alright.' He's like, 'Go in there.' And I open up this curtain, and there's Prince and Sheila E. I'm just like [imitates being mindblown]. My '80s brain exploded. I'm like, 'Hey, what's up?'
"We start talking, and he said, 'Yeah, we should jam sometime.' And I said, 'Absolutely.' He goes, 'When do you wanna jam?' I said, 'It's your show; you're here for a month. What do you think?' He goes, 'Come back Friday.' Cool."
Grohl was so excited, but he should have known that Prince was as unpredictable as the weather.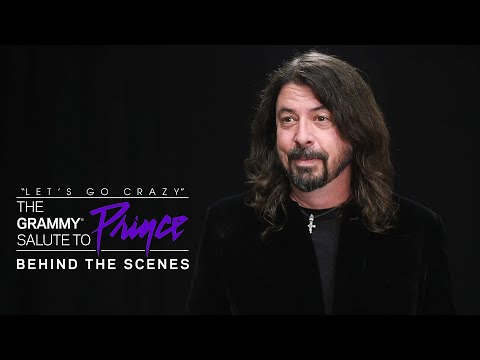 Prince ghosted Grohl
After meeting Prince and scheduling their jam session, Grohl called his manager and said, "Oh my god, dude, I'm gonna jam with Prince. I can't believe it; I just talked to him; this is amazing." Grohl's manager said he knew and sent Grohl's number to Prince.
However, Prince seemed to have forgotten his conversation with Grohl altogether. Prince was always mysterious and marched to the beat of his own drum. He did things when he felt like doing them. Plus, with a 21 night run at the Forum, he likely had a lot on his mind.
Still, Grohl was persistent. "I sat with that phone in my hands for a week, on vibrate, sleeping with it near my head, the whole thing, waiting for him to call. He never called. So, finally, by Thursday, I'm calling people like, 'What is he-like what am I doing? Am I playing guitar, am I playing drums? Are we doing a Prince song, we doing a Foo Fighters song? What are we doing?
"They're like, 'Just go down there.' So that Friday, I go down there, pull into the arena. Kerwin says, 'He's not sound checking today. His voice is messed up.' I'm like, 'OK, great.' I go into catering, I eat something, and I think, 'OK, I'm just gonna go check to see if my gear is here.'
"I walk out into the arena, it's empty, and I'm talking to my guitar tech, and all of a sudden, just like that 'SNL' skit with Maya Rudolph, he just like appears."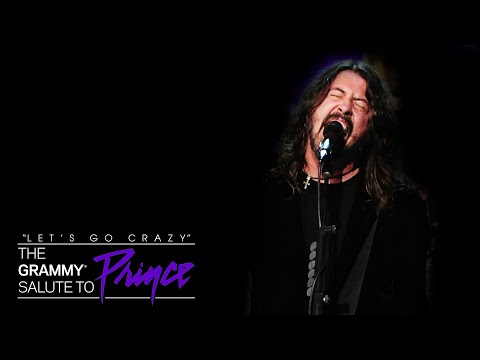 The pair finally jammed
Prince came up to Grohl, surprised to see him. Grohl said he thought they were going to jam. Prince told the Nirvana drummer to take a set behind the impressively huge drum kit.
"I start playing, he's kinda watching me, then he looks at his bass player, he's like, 'Give me the bass.' He starts playing bass. Now we're playing together, and he's kinda checking me out. Then he's like throwing hand signal chord signs like 'A' or 'C,' and it turns into this thing," Grohl continued.
"Empty arena. Like nobody in there. I'm like, 'Oh god, this is amazing.' Then we end, and we're all like high-fiving each other. He goes, 'Man, you've got a heavy foot.' I was like, 'Yeah, I got a heavy foot. This is amazing [Under his breath].'
"Then he picks up a guitar and starts playing 'Whole Lotta Love' by Led Zeppelin [Imitates the song's opening riff]. So I'm like [Imitates drumming noise]. And it was awesome. It sounded so good. It was amazing. We do that for like eight minutes. I'm like, 'Oh god, this is the best band I've ever been in my life. This is unbelieveable.'
"Then we end it, and he's like, 'That's amazing, we should do that!' I'm like, 'Yeah, we should do that!' And he goes, 'What are you doing next week?' [Pause] And I never saw him again. [Laughs] I had a school fundraiser. The end."
Clearly, Grohl had to be living on Prince time. Seeing the two musicians perform on stage together would have been memorable. At least Grohl got to have his own private jam session with His Royal Badness. Catching time like that with Prince was rare, like trying to catch smoke in your hand.
Source: Read Full Article