9 Taylor Swift Songs That Are Best For a Good Crying Session
Taylor Swift has made a name for herself when it comes to songwriting. No one can deny the artistry that goes into her music, including all the emotion in them, too. She writes from personal experiences, which most artists do. But the way Swift delivers her music really hits fans' hearts. Especially when Swift has a sad song. 
While nothing beats a good therapy appointment, crying to some Swift songs might help a bit too. So, if you're in need of a good crying session — everyone deserves one now and again, especially at this moment in time — blast these following Swift songs on your stereo as you let it all out.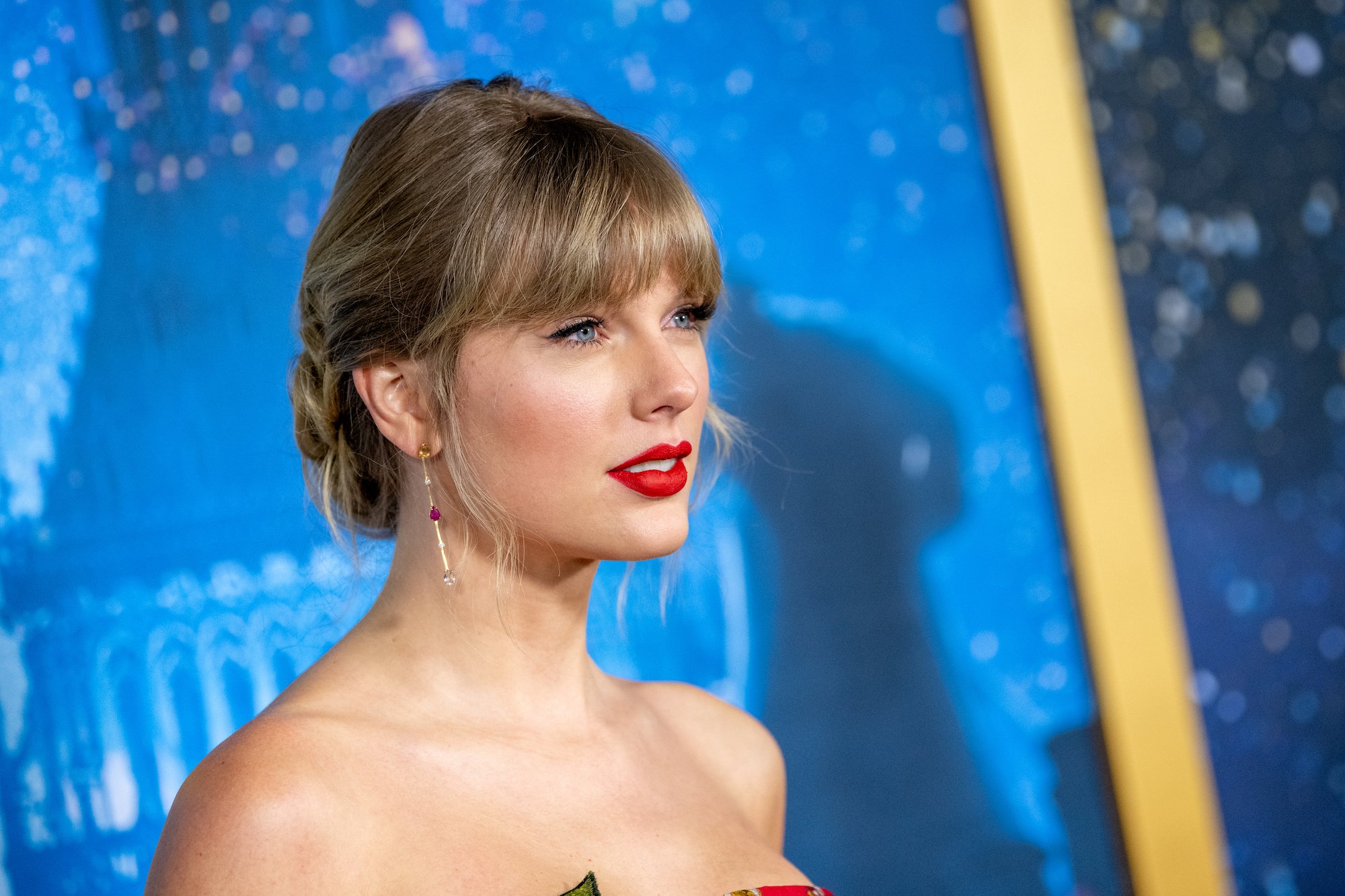 1. 'All Too Well'
It's hard to find a Taylor Swift fan that isn't emotionally attached to "All Too Well." It tells the story of someone reminiscing about a terrible breakup, and the hardest part is remembering the good parts — well — all too well. The sadness isn't in the splitting up, but in the great times that you had with someone. 
And the climax, when Swift belts, "You called me up again, just to break me like a promise"? Poetry. 
2. 'White Horse'
"White Horse" hits on Swift's naivety in relationships, and how she romanticized love. As silly as that sounds, sometimes you can get swept up in the idea of a relationship and overlook the bad aspects. Which is essentially what the song is about. 
The most striking moment in this song is the heartbreak (duh), but also the moment when the song builds. Swift's anguish and determination is felt when she sings "'Cause I'm not your princess, this ain't our fairytale / I'm gonna find someone someday / Who might actually treat me well." You tell 'em, Miss Swift.
3. 'Betty'
"Betty" is very different from a lot of songs on this list. Yes, it has a sadness to it (that's the point of this list, after all). But it's not specifically told from Swift's perspective. While Swift probably relates to different parts of it, it's told from the point of view of "James," who loved a girl named Betty, but messed up when he cheated on her.
Instead of a song about being wronged or dealing with heartbreak from one side, this is from the perspective of someone who did that horrible thing. So it hits a bit differently.
4. 'Teardrops On My Guitar'
From Swift's very first album, this has her original country twang to it. And even though it was her debut album, the recognizable wit and way with words that belong to Swift are already present. 
While it's a bit more green than a lot of the songs listed here, the pain is still present. Imagine you're a teenager and the first person you think you ever loved reveals that they're in love with someone else. The drop in your stomach and twisting in your chest? Yep, you can definitely cry to this one too. 
5. 'The Last Time'
There are so many reasons why "The Last Time" will leave you a sobbing mess after listening to it. First off, the harmonies between Swift and Gary Lightbody (from the band Snow Patrol) are superb. And the way the music just keeps growing? You almost don't think it'll keep going, and then it takes it to another level. 
Now, onto the lyrics. A lot of listeners can relate to a situation where you wanted a relationship to work out so badly. Or for someone to like you back as much as you liked them. And you just hope and hope, but it just isn't in the cards. This song gets to the root of that and digs deep into your heart. Ouch, indeed. 
6. 'This Love'
 "This Love," from 1989, tells the good and bad times someone might face in a relationship. It doesn't sound overtly painful, but it does talk about that love dying, coming back, and leaving again. It's beautiful; the instrumentation and overall feel of the song are different from every other track here. But in that beauty you can really lean into the hurt, too. It's OK, grab another tissue. 
7. 'Dear John'
"Dear John" is another song that's Country Taylor, and tells the story of an older guy that seemed to take advantage of Swift. Not necessarily in a predatory way, but more like he thrived off of what Swift didn't know. Or playing into the doe-eyed veil he was cloaked in, from Swift's point of view. And, of course, he broke her heart in the end. 
While the lyrics are sad on this one, it's really the "Dear John" part of the chorus that pulls at the heartstrings. Truly a legendary hook on a song.
8. 'Illicit Affairs'
Just like "Betty," "Illicit Affairs" deals with the concept of cheating, and it sounds like it's from the view of "the other person," as they say. Unlike other albums where Swift is the one that was victim of such a break in trust, she's now on the other side. Or, at least, the speaker is.
The choking aspect in this track is the dying fire that the "illicit affair" holds. It no longer brings a high or excitement. Now they're just lying and sneaking around, and no one is winning. Not that anyone ever truly was. And, as is the pattern with Swift's songs, the bridge truly is like being punched in the gut.
9. 'Exile'
If "The Last Time" hurt (which it probably did), then "Exile" is the final straw. It's almost like more tortured, older sibling of that track. Where "The Last Time," told the story of two people desperately clutching to a relationship, this song could be the same two people after the realization that their relationship was doomed. They couldn't carry on, and it's truly one of the saddest things.
They're seeing each other after their split, and maybe it's a month later or years, but it still burns. Along with the music and the beautiful duet, the track is high up on the list of "Taylor Swift songs to cry to in the rain." 
Source: Read Full Article