Why is Nick Cannon's 'Wild 'N Out' So Popular?
Wild 'N Out first debuted on MTV in 2005. The show was created and is hosted by Drumline actor Nick Cannon.
When the show first aired, many critics didn't think it would be around for very long. However, every year, the unique variety show seems to grow its fanbase.
Wild 'N Out features a hilarious cast and a slew of celebrity guests. The reason why many viewers continue to tune in every week is mainly due to the funny and light-hearted tone that the show has.
But what made fans want to watch it in the first place? Here is the one reason why Nick Cannon's Wild 'N Out is so popular.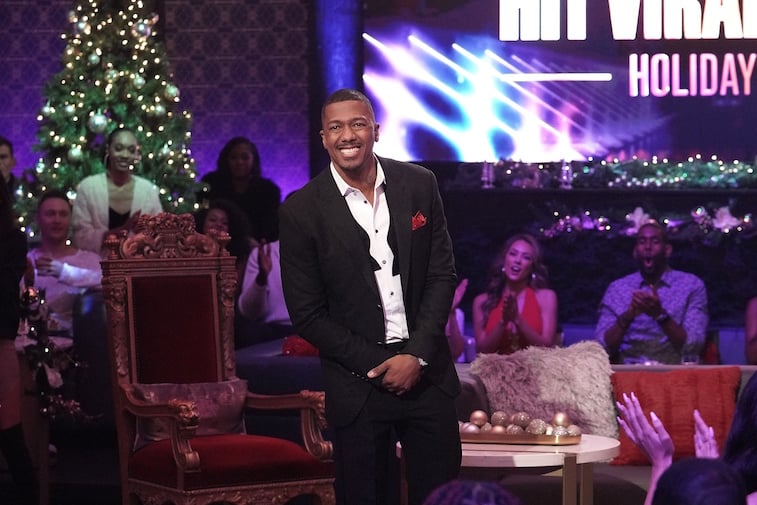 What makes 'Wild 'N Out' different from other variety shows?
Wild 'N Out is a comedy sketch show that has two teams of comedians competing in different challenges. Because the show is based primarily on improv skits, it has been compared to Drew Carey's comedy sketch show, Who's Line is it Anyway. Unlike Carey's show, however, Wild 'N Out adds some new and fresh hip-hop flair to the show.
There are two teams that compete against each other. Cannon is always the leader for one of the teams and he brings a new celebrity guest onto the show every week to be the captain of the other team.
Some of his past celebrity guests include Bella Thorne, Kanye West, Jay Leno, and Nicki Minaj.
The teams play three different games and try to win points. After that, the teams play one final game called Wild Style, which is basically where the two teams roast each while freestyling.
Sometimes the jabs can get a little personal, but all of the comments are meant as a joke, and for many fans, this is their favorite part of the show.
How did 'Wild 'N Out' become so popular?
According to Deadline, Wild 'N Out has quickly become America's highest-rated unscripted show on cable TV. The show is most popular with viewers between the ages of 18 and 34 years old and it accounts for 10% of MTV's total net worth.
So, how did this show become so popular? Like most things in this day and age, it gained its popularity through the power of social media. With over 7 million subscribers, Wild 'N Out is one of the most popular hip hop channels on YouTube.
All of their videos on their channel have over 90 million views combine. And because they add new content to their channel on a regular basis, this number continues to grow higher every day.
They also have one of the most popular Instagram pages as well. To date, their Instagram account has 5.6 million followers. With thousands of fans sharing different clips of the show with their friends and family, it has grown to be one of the most popular comedy shows of our time. Because of its popularity, MTV has just renewed the show for three more season and ordered 90 more episodes.
Not everyone loves 'Wild 'N Out'
While Wild 'N Out does have an impressively large fan base, there are some celebrities who do not like the show at all; specifically, Azealia Banks. Back in 2018, Banks was scheduled to be the musical guest on the show.
She claimed that she was told that she would only be singing one song and then she would be done and would not have to participate in any of the other activities on the show.
However, once she got on the show, the other cast members started to roast her while on stage. She claims that the cast "pre-planned" their "attack" against her and that she was caught totally off guard. She even said that the insults that they were throwing at her were so bad that she actually started to cry while on stage.
After the show, she took to Instagram to let her followers know how she felt mistreated and how she felt nothing but "hate and rage" to the people of the show.
Even though Banks did not have a good experience with the show, for the most part, all of the other guests seem to love coming on for appearances. And millions of people all around the world really seem to love everything about Wild 'N Out.
Source: Read Full Article