Who Is 'Fast and Furious' Star Vin Diesel's Partner and How Did They Meet?
Vin Diesel has been the face of The Fast and the Furious as Dominic Toretto since 2001. Though he had roles prior to the action movies, Diesel's career skyrocketed after the release of the first film in the franchise. With credits like The Chronicles of Riddick and Guardians of the Galaxy under his belt — and Diesel on red carpets everywhere — many wonder his partner is and how they met. Here's what we know.
Vin Diesel made a name for himself via 'The Fast and the Furious' franchise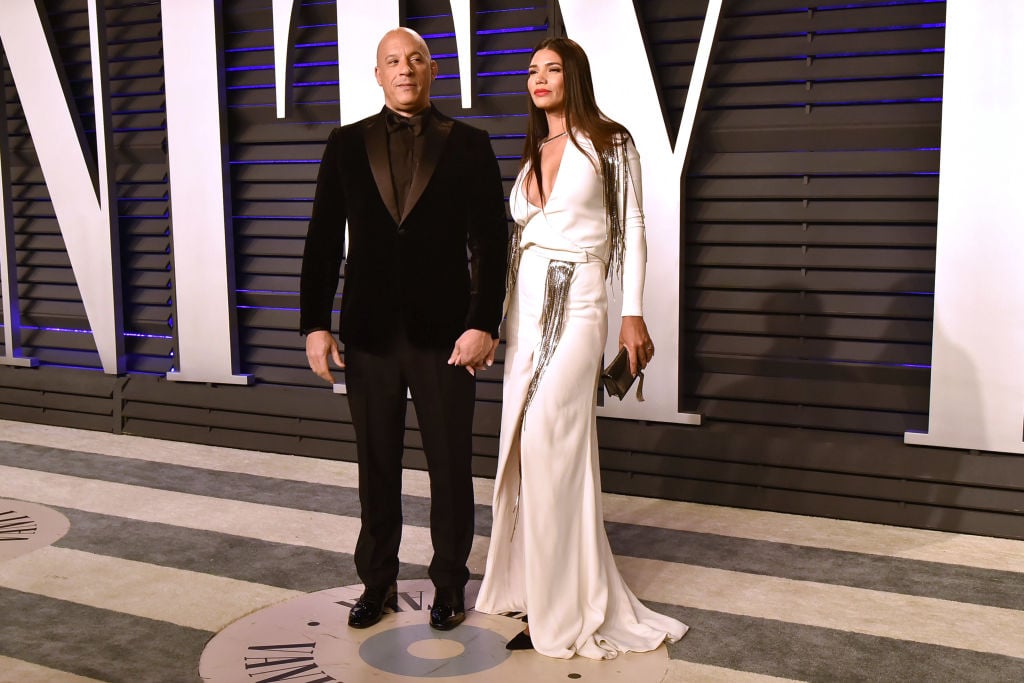 California native, Mark Sinclair, may not be the Hollywood name fans recognize, but it's the name Vin Diesel was given at birth. The fraternal twin of Paul Vincent was born to his psychologist mother, Delora Sherleen Sinclair, who specialized in astrology.
Diesel's adoptive father, Irving Sinclair, worked as an acting instructor and theatre manager, "in an artists' housing project in New York City's Greenwich Village," according to IMDb.
At 7 years old, Diesel and his friends broke into a theater. The consequences were to read a script, "on the condition that they would attend every day after school."
From there, Diesel worked in his father's company to Off-Broadway productions, and eventually, to Hollywood. His first project was in the 1990 drama, Awakenings, as an uncredited Hospital Orderly.
Five years later, he wrote and directed the video short, Multi-Facial, alongside his twin. This wasn't exactly the jumping-off point to catapult Diesel to superstardom. However, the short garnered Steven Spielberg's attention, which landed Diesel a spot in the 1998 film, Saving Private Ryan.
Along came Chronicles of Riddick: Into Pitch Black in 2000 and The Fast and Furious in 2001. The rest is history.
Who is Diesel's partner?
Diesel keeps his private life mostly under wraps. His partner is Karla Paloma Jiménez Denagustin, but she goes by Paloma Jiménez.
The model was born in Guerrero, Mexico. She's currently 37 years old (Diesel is 52 years old). She has appeared in numerous campaigns, including Coca Cola, Honda, Pantene, and more.
Jiménez also appeared on the Mexican comedy and variety show, Otra Rollo: ADALRAMONES which aired live in Televisa and on Unison (in the US).
She and Diesel have been together (reportedly) since 2007 and have three children together: Hania Riley Sinclair, Pauline Sinclair — named after the late actor and Diesel's friend, Paul Walker —  and Vincent Sinclair.
How did Diesel and Jiménez meet?
It's unclear exactly when Diesel and Jiménez met, or how their relationship came to be. There's little proof of their relationship via social media. Some wonder if the pair secretly married or if they remain in partnership without legally committing. We can't find any conclusive evidence that states the two are married.
Diesel mostly posts about projects he's working on, photos and videos of he and their children, and pictures with costars and celebrity friends.
Before Jiménez, Diesel previously dated The Fast and the Furious co-star, Michelle Rodriguez. He's also been linked to Layla Roberts, Elisa Jordana, Kaya Jones, Samantha Philips, Chanel Ryan, and Summer Altice, Shannon Malone, and Maria Menounos.
Rumors of the couple's breakup and an alleged affair circulated in 2016 but Diesel denied truth to any rumors and the two seem to be stronger than ever.
Source: Read Full Article