Wesley Snipes Once Revealed He Was Almost Recast as Blade for 'Blade Trinity'
Actor Wesley Snipes received a lot of praise and acclaim for his portrayal of vampire superhero Blade. The character went from a relative unknown to a more mainstream figure partially due to Snipes' performance.
Still, however, before Mahershala Ali took on the reigns, there were talks of recasting Snipes' Blade years earlier. In fact, the studio tried to make the switch before Blade Trinity.
Wesley Snipes was interested in reprising his role as Blade before he was recast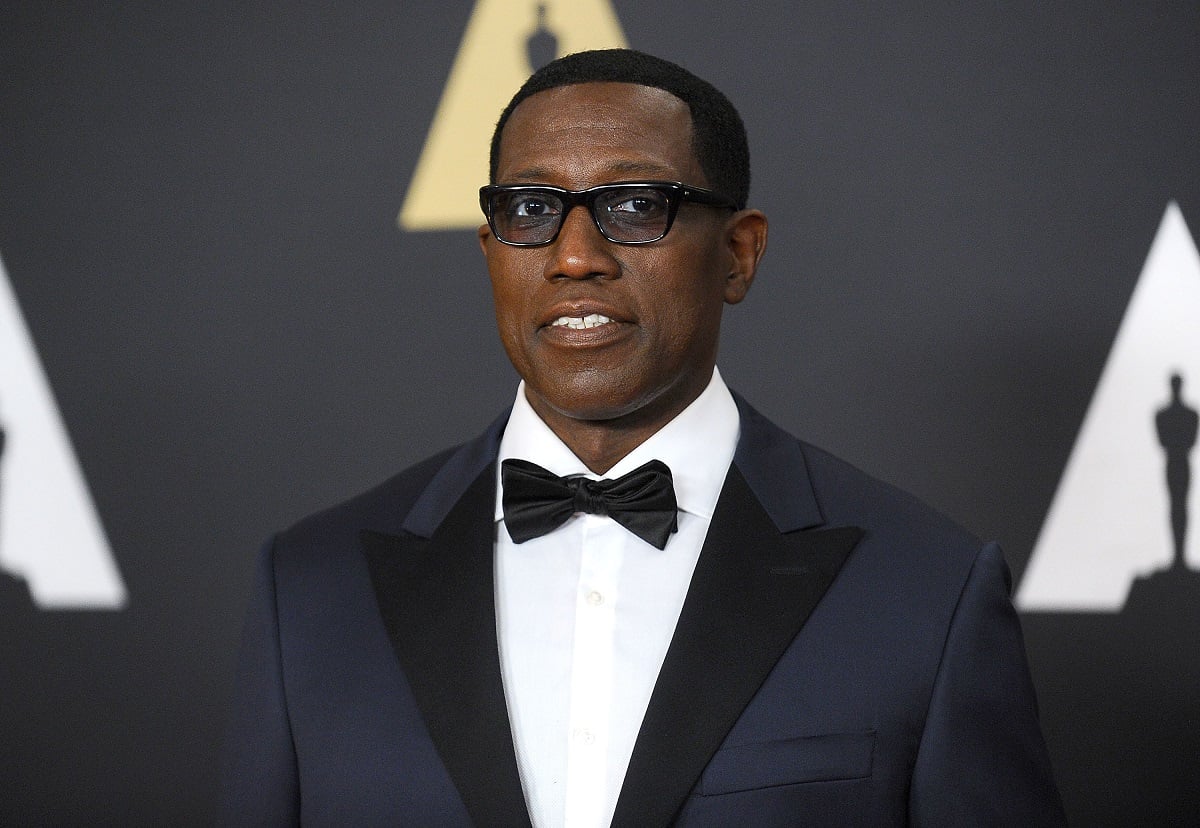 As some might know, before Ali was tapped to replace Snipes, Snipes claimed a fourth Blade film was a possibility. Snipes claimed he discussed with Marvel a few times about the possibility of a sequel with him as the lead. According to him, everyone he talked to was on board.
"There are a lot of conversations going around right now and we're very blessed to have the enthusiasm and interest in something coming from that world again," Snipes once told Vice. "We've created two projects that fit perfectly into this world and, when people see them, I think they're only going to have a problem with deciding which one they love the most."
Although he didn't get into specifics, Snipes shared that these conversations had been happening for two years. Those involved were just in the stages of figuring out how to bring this new Blade property to life. However, Snipes felt this new project would surpass his old Blade trilogy.
"But the next time you see something in [the Blade universe], mark my words: what we did before is child's play compared to what we can do now," he asserted.
The studio tried recasting Wesley Snipes as Blade for 'Blade Trinity'
As some know, Blade Trinity was a film surrounded by controversy. The reported tensions between Snipes and Blade Trinity director David Goyer allegedly sometimes made filming difficult for the cast and crew. But Snipes claimed that problems with the third Blade film started before filming even began. At one point, Snipes didn't want to do another movie. When he made this clear, the studio responded by claiming they'd find another actor to portray the daywalker.
"I mean, they tried recasting before. During the negotiations for Blade 3 they asked me if I'd consider doing the role again, but I was like Nah," Snipes recalled. "So, the agency I was with told me that [the studio] was going to give me 'til Wednesday to make a decision or they were going to move on. And I was like, what?"
Although Snipes wasn't initially interested in returning as Blade, he didn't like the idea of someone else taking his franchise.
"We just did two movies and made money for everybody and you're saying to me that if I don't want to do the third one, you'll make it without me and find somebody else? And I was like, 'OK, let them give it to somebody else, because we had already decided we didn't want to do it anyway,'" he continued. "We were already thinking about focusing on dramatic pieces at that time. But you know how that all turned out in the end."
The advice Wesley Snipes gave Mahershala Ali for Blade
Snipes may have felt slighted towards being recast as Blade back then, but many years later the actor embraces the change. With Ali about to pick up where Snipes left off, he's even offered the Oscar-winner some sound advice about playing the character.
"Make sure you're in shape, man," Snipes said in an interview with Yahoo(via Joblo). "Make sure you're in shape. Try not to get hurt. That's big. The demands of action movies, you gotta be an elite athlete and be well-conditioned to survive it and to avoid injury. And enjoy it while it lasts."
Source: Read Full Article