Truck Carrying Toxic Soil from East Palestine Train Derailment Overturns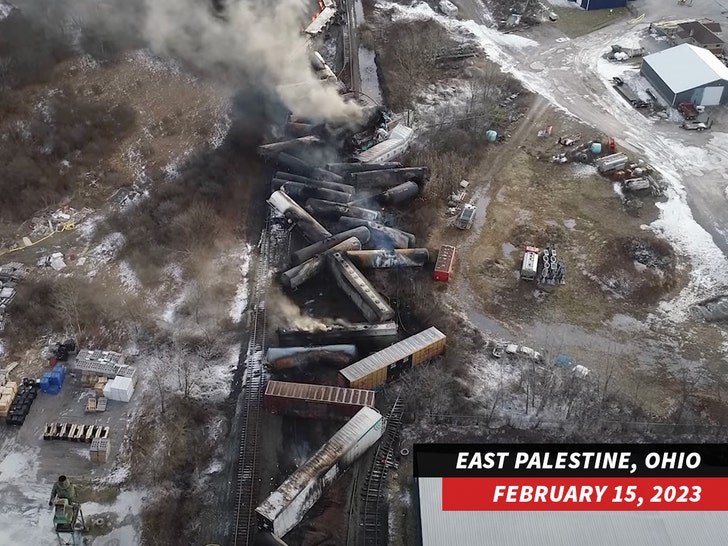 A truck carrying a ton of toxic soil out of the train derailment zone in East Palestine tipped over in an accident this week … but the local EPA says there's nothing to worry about in terms of contamination.
Per law enforcement, a tractor-trailer was heading northbound Monday on SR-165 in Columbiana County — which encompasses East Palestine — and for whatever reason … it was involved in a crash that overturned the vehicle and everything it was carrying.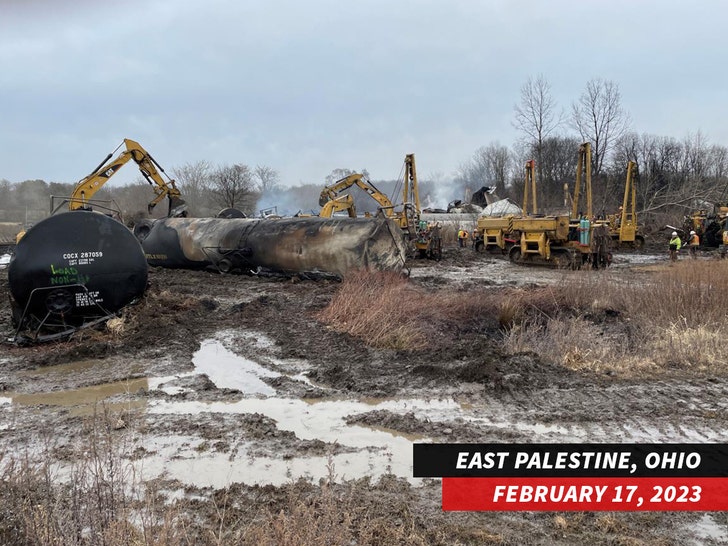 As it turns out, that load included about 40,000 lbs. of contaminated dirt that was being transferred away from the train derailment crash site … and the Ohio State Highway Patrol estimates that about 20,000 pounds of that spilled into onto the roadway.
It's unclear what caused the truck to run into trouble … but first responders arrived on the scene to contain the situation. The Ohio EPA says there is no threat to nearby waterways as a result of the tipping. The driver is said to have suffered minor injuries.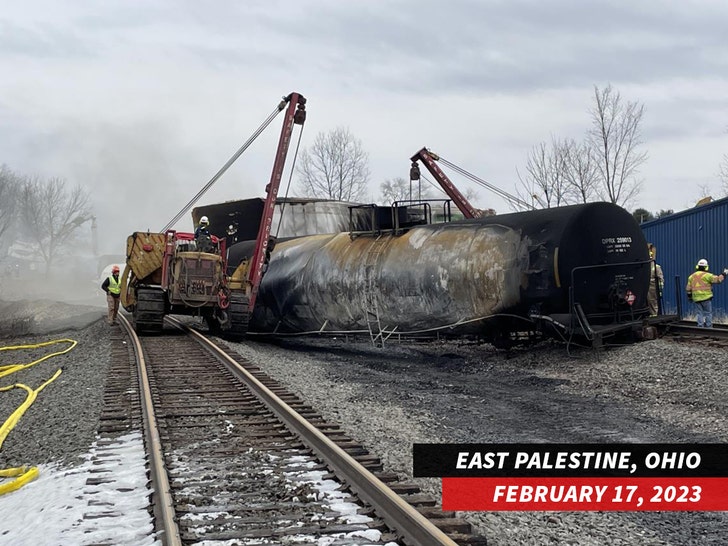 It's not great news considering the community there is still reeling from the horrific crash from back in February — not to mention the local government's decision to do a controlled burn of the chemicals onboard, which have reportedly affected a lot of people on the ground.
The cleanup effort is clearly still underway … but the mishaps continue.
Source: Read Full Article