The Truth About Terry Crews Football Career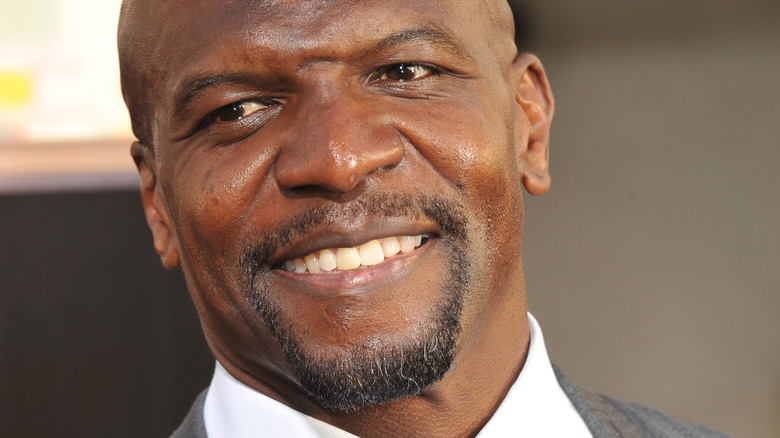 Terry Crews, the multi-talented actor you might think of every time you hear the song "Walk a Thousand Miles" by Vanessa Carlton, used to be an NFL football player. Some die-hard NFL fans already know this, but many people may be shocked to learn that Crews played for multiple NFL teams.
The charismatic Crews is well known for his impressive acting career spanning over 20 years, including memorable roles in such movies as "White Chicks" and "Get Smart" and TV Series like "Everybody Hates Chris" and "Brooklyn Nine-Nine," (via IMDb). The buff 52-year-old was recently labeled one of the "hardest working men in Hollywood" on the Today show, where Crews discussed how hosting "America's Got Talent" changed his life, stating "it feels like the Super Bowl every episode."
Crews goes on to explain that, while he loves acting, the excitement of having the energy and interaction of a live crowd, as he experienced when playing professional football, is something he just has to have.
Terry Crews played in the NFL for America and Europe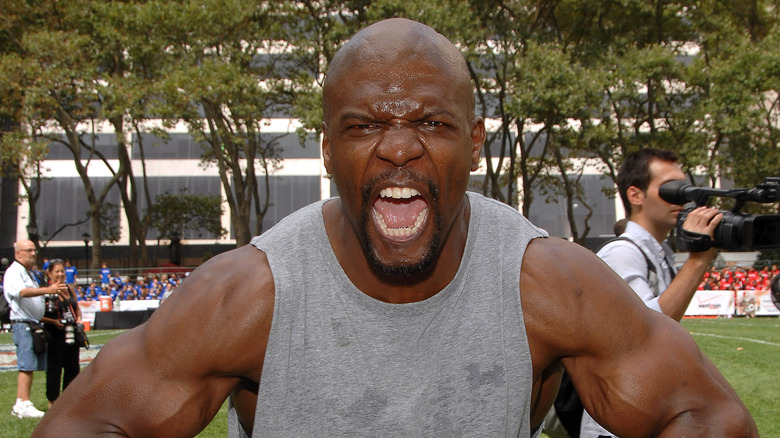 In college, Terry Crews was a key linebacker for the Western Michigan University Broncos from 1987-1990, racking up 138 tackles and seven sacks (via Sportskeeda). In the 1991 NFL draft, Crews was picked in the 11th round by the Los Angeles Rams, where he played for one season before heading to the San Diego Chargers in 1993, the (previously named) Washington Redskins in 1995, and finally, the Philadelphia Eagles in 1996 (via Pro Football Reference). 
According to Sportskeeda, playing football with the Washington Football Team in 1995 was Crews' best season in the NFL, where he delivered two tackles and played a total of 16 games as linebacker. After the NFL, the athlete played one season in the European NFL with Germany's Rhein Fire, where he delivered five sacks — his all-time professional high.
Although Crews looks back on his football career fondly, he does recall the tough transition from being a professional athlete one day to the next, having to rebuild your life, and he speaks on the intensity of that; however, according to Insider, Crews says that his history as a professional athlete "actually ended up helping more than it hurt me."
Source: Read Full Article