The Real Reason Chelsea Handler Doesnt Want To Have Children
Chelsea Handler is nothing if not honest, whether it's during interviews or in the pages of her memoirs. The talk show host, comedian, author, and activist has frequently spoken out about women's reproductive rights and has been candid about why the issue is so important to her (via Vox).
In a 2016 essay published in Playboy, Handler opened up about having two abortions when she was 16. She described being in a "very bad stage" of her life, during which she had unprotected sex with a boyfriend she shouldn't have been with in the first place.
When Handler got pregnant, she wrote that she initially considered having the baby — but at her parents' urging, she had a safe abortion at Planned Parenthood. "I felt parented, ironically, while I was getting an abortion. And when it was over, I was relieved in every possible way," Handler recalled (via Playboy).
After getting pregnant a second time that year, Handler once again returned to Planned Parenthood for a safe abortion. "We all make mistakes all the time. I happened to [eff] up twice at the age of 16," she wrote. "I'm grateful that I came to my senses and was able to get an abortion legally without risking my health or bankrupting myself or my family." Handler added that she has no regrets and never looks back and wishes that she had chosen to have the baby.
Chelsea Handler doesn't want children for a very understandable reason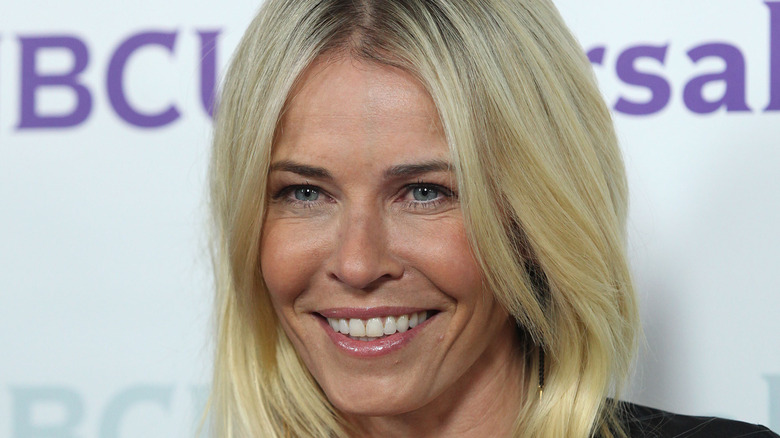 Chelsea Handler, now 46, doesn't want to have kids and is completely upfront about why. In 2018, Gwyneth Paltrow asked Handler why she didn't want to have children (via Well + Good). "Well, I just don't think it's the best use of my time," she responded. "I'm just not interested." Handler also dispelled the myth that women don't want children because they dislike kids. "Becoming a mother is something that I take so seriously. People need to really want to become a mom. Honestly, it should be hard to become a parent," she said (via Well + Good).
Handler knows herself and she knows that motherhood isn't the right path for her — something she explained during an interview with People. "If my niece has a bad day at school, I worry about it for three days," she said. "I'd be such a helicopter parent. I'd drive my child crazy!"
Handler told Insider that she loves being an aunt and spending time with her friends' kids — but she doesn't want to become a mom because she recognizes that patience isn't her strong suit. "I think you have to be honest about what your strengths are in life — because I don't have patience, and I wouldn't be good at it," Handler said. "I think a lot of people probably should be parents, but a lot of people, conversely, shouldn't. I think embracing your shortcomings isn't a bad thing."
Source: Read Full Article