Selena Gomez Reveals The Truth About Her Relationships
Selena Gomez is opening about her past loves. The former Disney star dated Nick Jonas, DJ Zedd, The Weekend, and Justin Bieber in the past. Her longest relationship was with the latter, whom she had an on-and-off relationship with for the eight years from 2010 to 2018. Gomez revealed to NPR that she suffered emotional abuse when she was dating Bieber, confirming to the outlet that her chart-topping song "Lose You To Love Me" was written about him.
"It's not a hateful song; it's a song that is saying — I had something beautiful and I would never deny that it wasn't that. It was very difficult and I'm happy it's over," Gomez said. "It's dangerous to stay in a victim mentality… I do feel like I was a victim to certain [emotional] abuse."
While Gomez's relationship with Bieber and other boyfriends did not end happily ever after, the "Rare" singer thinks that there was another reason for her failures. Find out what she has said below.
Selena Gomez's experiences in romantic relationships weren't positive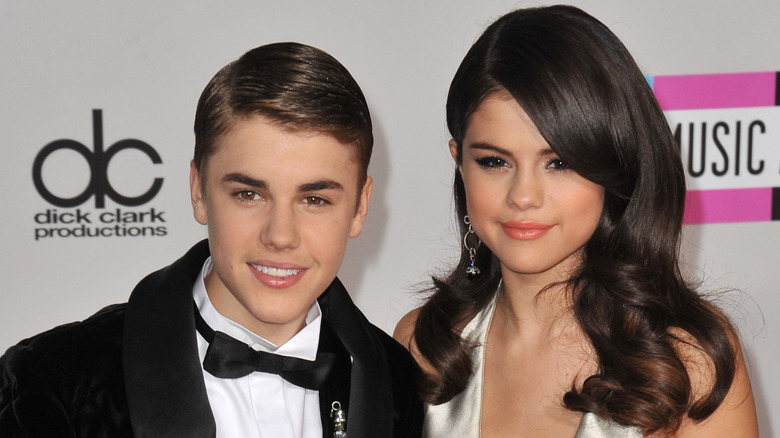 At 28 years of age, Selena Gomez has experienced more heartache than she can count, and she thinks it's because her love life has been "cursed." "I think most of my experiences in relationships have been cursed. I've been way too young to be exposed to certain things when I was in relationships," the "Only Murders in the Building" actor Vogue Australia. She added that she "felt so less than in past relationships" because she "never really felt equal."
Gomez did not reveal her relationship status in the interview, but did speak about the connections she made during the COVID-19 pandemic. "I hope people understand how fragile life is, but how beautiful it is at the same time. I've seen people become lighter, more patient, actually [having] a lot of intellectual conversations, real substance," she said. "You can tell that's happened with people. It's not just like: 'Oh, how you're doing? Do you want to go and get dinner?'"
"It's so special when you're with someone," she added. "You never get to value that, or you're so involved in your phone. I can just tell that the world is craving connection with people, and to be honest, I think we lacked that."
Source: Read Full Article