Scott Disick Isn't the Only 'KUWTK' Star to Have Dated One of Lionel Richie's Kids
Scott Disick and Sofia Richie dated for more than three years before the couple called things off earlier this year. Though the reasons for the breakup have been all over the place, it doesn't look like the two will be getting back together any time soon.
Richie's father, Lionel Richie, reportedly didn't like her relationship with the reality star — and it turns out Disick wasn't the only Keeping Up With the Kardashians star to have dated one of the famous singer's children.
Scott Disick and Sofia Richie ended their relationship earlier this year
About two years after Disick and his longtime girlfriend, Kourtney Kardashian, called it quits for the last time, he moved on to someone new: Sofia Richie. He and Richie were first spotted together during Disick's 2017 birthday celebration. Though most people took it to mean nothing, since Richie is 15 years his junior, the couple's romance didn't end there. The two were spotted together in Malibu less than two weeks after the birthday trip, leading some to think it was more than just a holiday hookup.
To fans' surprise, the two entered into a serious, long-term relationship that lasted just over three years. However, the two broke up after Disick admitted himself to a rehab facility in early 2020. There were also rumors that Disick's relationship with Kourtney Kardashian might have gotten in the way of him and Richie starting a life together.
It turns out Kylie Jenner dated one of Lionel Richie's kids, too
It's hard to remember any details of Kylie Jenner's dating life prior to her relationship with Tyga, but it turns out the youngest Kardashian-Jenner had a romance with Lionel Richie's son several years ago. Back in 2014, when Jenner was only 16, she was spotted cozying up alongside Miles Richie in a car, according to E! News.
The couple never confirmed the relationship, nor did they comment on the photos. However, they had been seen hanging out in a group setting before that when a photo of the two with friends was posted to Instagram. Clearly things didn't work out with the pair, but Jenner probably didn't think someone else close to her would start a relationship with another Richie down the road.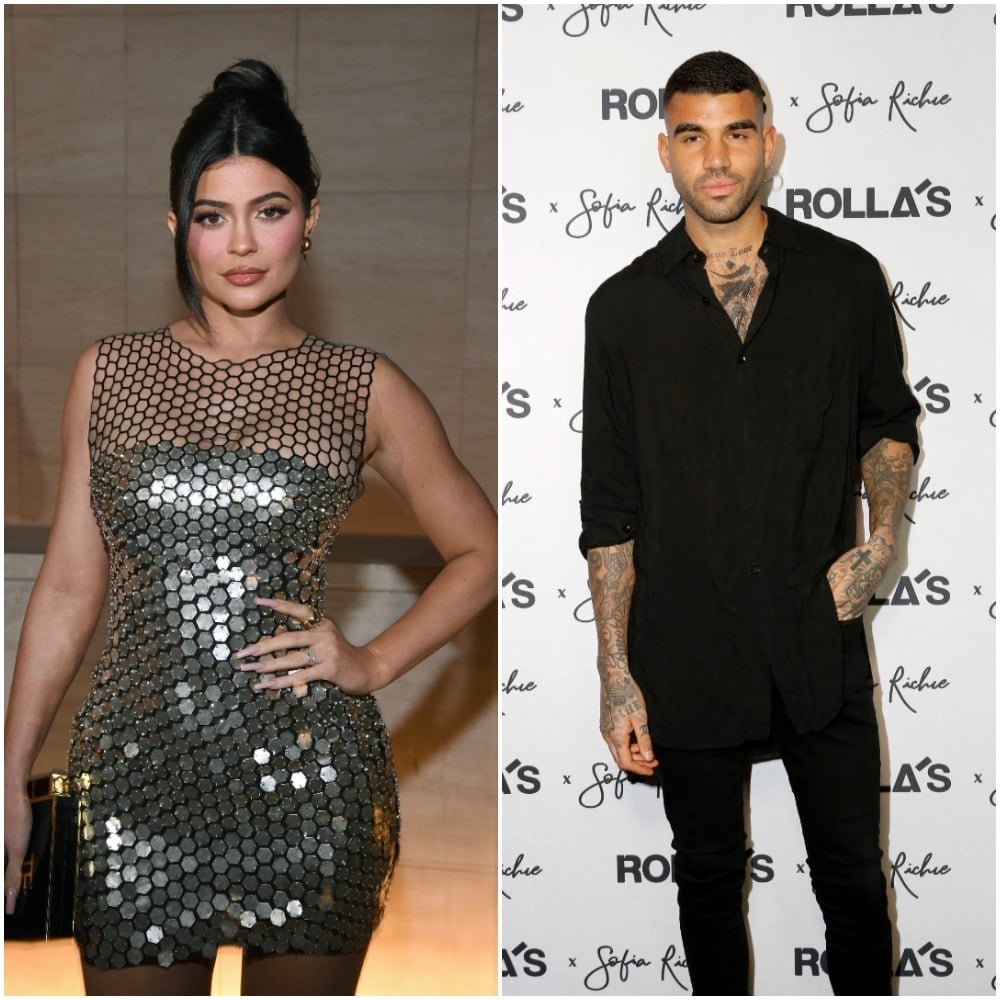 Disick and Jenner have both moved on
Jenner's brief romance with Richie was years ago, and she has since been in other high-profile relationships, such as her two-year romance with Tyga and her longtime romance with Travis Scott. Jenner and Scott welcomed a daughter together in 2018, and though sources say the two have broken up, they seem to spend a suspicious amount of time together. Either way, they're co-parenting Stormi like champs.
Disick has also reportedly moved on from Richie. He's been spotted hanging out with Lisa Rinna's 19-year-old daughter, Amelia Hamlin. Disick took heat for the romance, with some saying he's too old to be dating a teenager.
Source: Read Full Article