'KUWTK' Fans Think Kris Jenner Hurts Her Daughters' Feelings On Purpose
Mother-daughter relationships can be complicated. The Kardashians are no exception. In fact, their relationship with their mother Kris Jenner is extra complicated. Kris serves as manager for her daughters, not just mom. 
She's heavily involved in all of their businesses, and makes money off of what they earn, although it's not clear how much. That alone would strain most mother-daughter relationships. But some fans think the relationship between Kris and her daughters is rockier than they let on. 
Fans think Kris Jenner is mean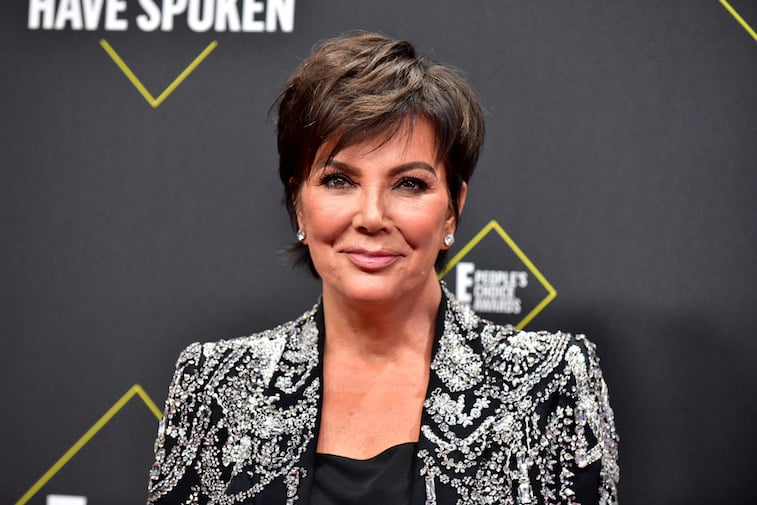 Kris may have her family wrapped around her finger, but she isn't fooling fans. They've seen a lot of manipulative and mean behavior from her on Keeping Up with the Kardashians, and in a recent reddit thread they called her out. Fans think Kris may actually be a narcissist based on some of the nasty tricks she has pulled on her kids.
Some of the worst offenses have been directed at Khloe. Fans think the youngest Kardashian has received the brunt of her mother's toxic behavior.
When Khloé was splitting from her first husband Lamar Odom, she didn't want to be asked about the relationship. She was doing a radio interview, and told her mom, who is also her manager, to veto any questions on her marriage beforehand. Kris allowed the station to ask about Odom. Then she tried to shift blame when Khloe called her out. 
Kris also gave Odom Khloé's new phone number, which her daughter had specifically asked her not to do. Kris seemed to like Odom a lot, and kept him updated about Khloe even when they divorced.
Khloé isn't the only one whose wishes Kris has ignored when it comes to significant others. Kris also invited Scott Disick, Kourtney's ex, to family functions after Kourt made it clear she didn't want him there. 
Kris Jenner may be more of a manager than a mom
Kris is what's known as a 'momager'. That's a mom and a manager at the same time. It's a fine line to walk, and fans think Kris may be leaning more one way than the other. Her kids often joke that her favorite is the one who makes her the most money. She's always thinking about business, and sometimes has to be reminded to put her 'mom hat' on and act like a mother instead of a business associate.
In the entertainment industry, a manager's job is to promote his or her client. Managers may cross lines sometimes, but in Kris' case things have sometimes seemed out of hand.
For example, she told Odom what time Khloe would be leaving an exercise class. He met her outside, and also probably called some paparazzi to capture the moment. A non-related manager probably wouldn't have crossed so many lines just to get a photo op for a client. 
Did Kris Jenner leak Kim Kardashian's sex tape?
Fans have a few theories on why the Kardashians have made it this far in the entertainment industry, but the influence of Kim's sex tape cannot be underestimated. The tape, which was 'leaked' to the public, made a name for Kim, and led to Keeping Up with the Kardashians.
Fans have long thought that the tape getting out was no accident. Some fans on Reddit think that it's clear who the leaker was, and they point the finger at Kris.
If Kris did leak the tape without Kim's okay, it's doubtful Kim would be upset about it now. But if she did try to discuss the issue with her mother, she would likely find that boundaries between manager and mom are very blurry. Fans have noticed that whenever one of the girls wants to talk to Kris about her work as a manager, that's when she's their mom.
She often shuts down when the KarJen daughters criticize her managerial skills, and accuses them of calling her a bad mother. 
Source: Read Full Article