Katharine McPhee Seemingly Confirms That She's Expecting First Child With David Foster
We see you, Katharine McPhee. Katharine basically confirmed that she is, in fact, expecting her first child with husband David Foster. On Friday, she shared a video opening a present she received from Aperol USA. In it, she explained that it's one of her "favorite drinks" and reminds her of "being in Capri," which sounds so, very, glamourous. But, that's not the best part. She then hinted that the rumors of her pregnancy are true.
"Thank you, Aperol Spritz," she said. "I won't be drinking this anytime soon, wink, wink. But, I'm very excited! Who's coming over for an Italian-inspired cocktail?"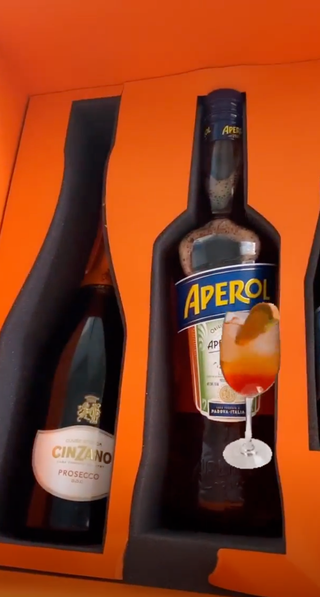 Well that seems kinda obvious, right? A popular reason why women give up drinking for a bit is pregnancy. Plus, the "wink, wink" pretty much gives it away. This sly confirmation comes days after People reported that Katharine and David are expecting their first child together. Plus, she was also photographed showing off what looks like a lil baby bump.
Katharine and David got married in June 2019 after meeting in 2006 when he mentored her on American Idol. David is already father to five adult daughter: Sara, Erin, Jordan, Allison and Amy. Despite Katharine and David's age gap (she's 36 and he's 70), his family has accepted Katharine.
"Interestingly, the age difference has played a role in a positive way. Our dad comes from a generation where women are more passive. He is also passive about his feelings," Erin previously told People. "Kat has really pushed him to open up." David added, "I think she [Katharine] navigates it really, really well. And so do they. Because they could be horrible. It sure makes it easier for me that they get along."
Congrats to the happy couple!
Source: Read Full Article