John Cena Shouts Out Iowa Star Caitlin Clark After 'You Can't See Me' Celebration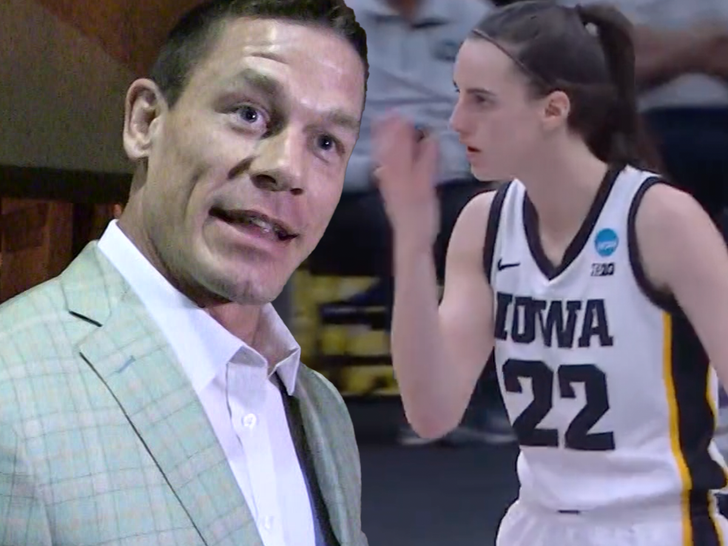 Caitlin Clark has turned John Cena into a huge fan of hers — because after the Iowa star hit the wrestler's signature celebration during a historic game Sunday night … he showed her big love on his social media page!!!
Clark went crazy in the Hawkeyes' 97-83 win over Louisville in the women's NCAA tournament's Elite Eight … and at one moment in her triple-double performance, she broke out Cena's signature "You Can't See Me" move.
The gesture was, of course, fitting … because Louisville simply couldn't stop the Iowa guard — who finished the night with 41 points, 10 rebounds and 12 assists.
Cena eventually got word of it all on Tuesday afternoon — and gave Clark a HUGE shoutout on Twitter.
"Even if they could see you," the wrestler wrote, "they couldn't guard you!"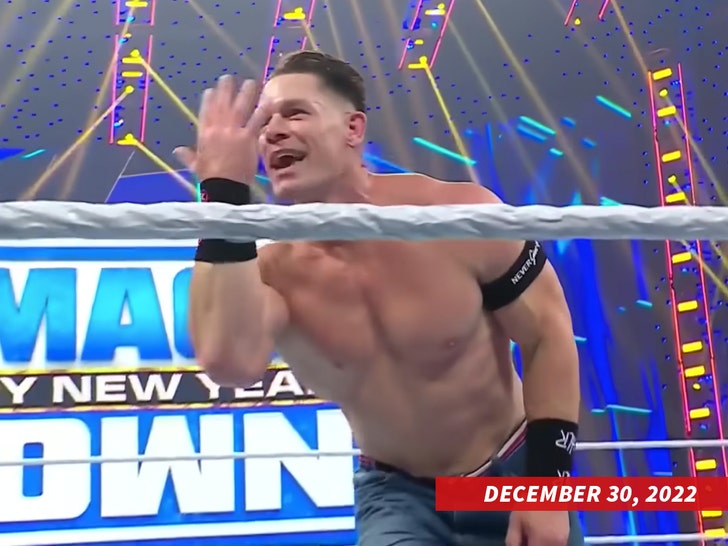 "Congrats on the historic performance @CaitlinClark22," he added, "and to @IowaWBB on advancing to the Final Four!"
The two sports stars both now have some big weekends coming up — Clark plays South Carolina on Friday night with a trip to the national championship on the line, while Cena will throw down with Austin Theory on Saturday evening at Wrestlemania 39.
Maybe a return-the-favor nod to Clark will be worked into Cena's match? Stay tuned …
Source: Read Full Article