Jennifer Garner and Bradley Cooper May Not Be Dating, but They Have Plenty of Famous Exes
Actors Jennifer Garner and Bradley Cooper have been the subject of dating rumors in the past, and now, in August 2020, they're facing them again. While there's no evidence to substantiate these claims, both have been linked to other celebrities in the past. Here are the rumors and a look at their romantic histories.
Jennifer Garner and Bradley Cooper sparked dating rumors
The rumors about the celebrities came from TMZ. The outlet shared photos of Garner and Cooper at the beach, writing, "The 2 have been seen together over the years, but now that they're both available … who knows? But, if you can glean anything from a few snapshots … sure looks flirty."
However, this was all speculation. And hours later, the publication edited the article with a comment from "a source with direct knowledge," who said, "Jen and Bradley have been close friends for years," and "they have spent time together with their significant others at dinners and other occasions."
The 'Alias' co-stars have stayed friends
For those more familiar with Cooper and Garner's movie careers, it may come as a surprise to learn that they acted together on the ABC action series Alias in the early '00s. Garner portrayed the lead, Sydney Bristow, a spy in the CIA. Cooper played Will Tippin, a reporter and, later, a researcher with the CIA, who is Sydney's close friend.
The co-stars' on-screen relationship was emulated in their off-screen one. They've done many "Hollywood" things together — attending fashion shows, presenting one another with awards, etc. Garner and Cooper even worked on the same movie, Valentine's Day, but they didn't share any scenes.
Garner was married to Ben Affleck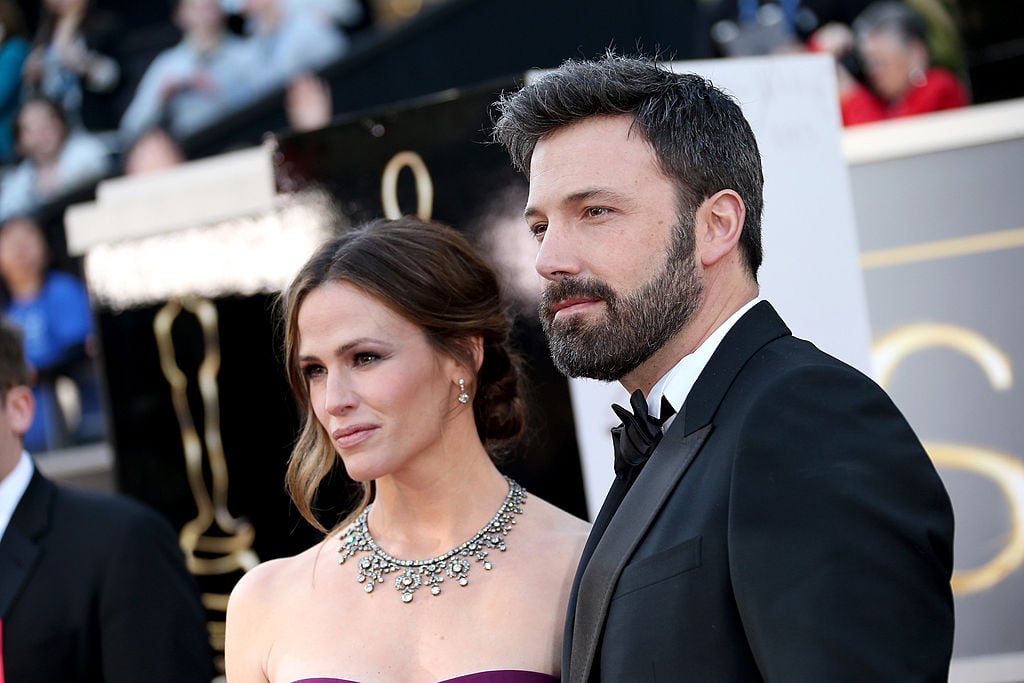 The rumors about Garner and Cooper came about amid reports that the former had split from her boyfriend of fewer than two years, businessman John Miller. She began dating Miller after spending more than a decade with actor Ben Affleck, who she was married to from 2005-2018. They have three children together.
Before getting together with Affleck, Garner dated two other previous co-stars. First was Scott Foley, who she met while playing his character's girlfriend in a few episodes of Felicity. They were married for a couple of years. After that came Michael Vartan, who starred alongside Cooper and Garner in Alias.
Cooper has several famous ex-girlfriends
Garner isn't the only one of the pair who has dated people in the public eye. Cooper was married once, to actor Jennifer Esposito. They divorced after less than a year. He went on to date his Case 39 co-star Renée Zellweger, followed by Zoe Saldana. (He and Saldana broke up before working on Guardians of the Galaxy.)
Cooper then went on to date Suki Waterhouse around the time she transitioned from model to actor. They were together for two years. Cooper's longest-known relationship to date was with model Irina Shayk. The couple was linked from 2015-2019. Together, Cooper and Shayk have a daughter, who may be the child in the recent photos of Cooper and Garner.
Source: Read Full Article