Impeach, remove & arrest Donald Trump for inciting a coup at the Capitol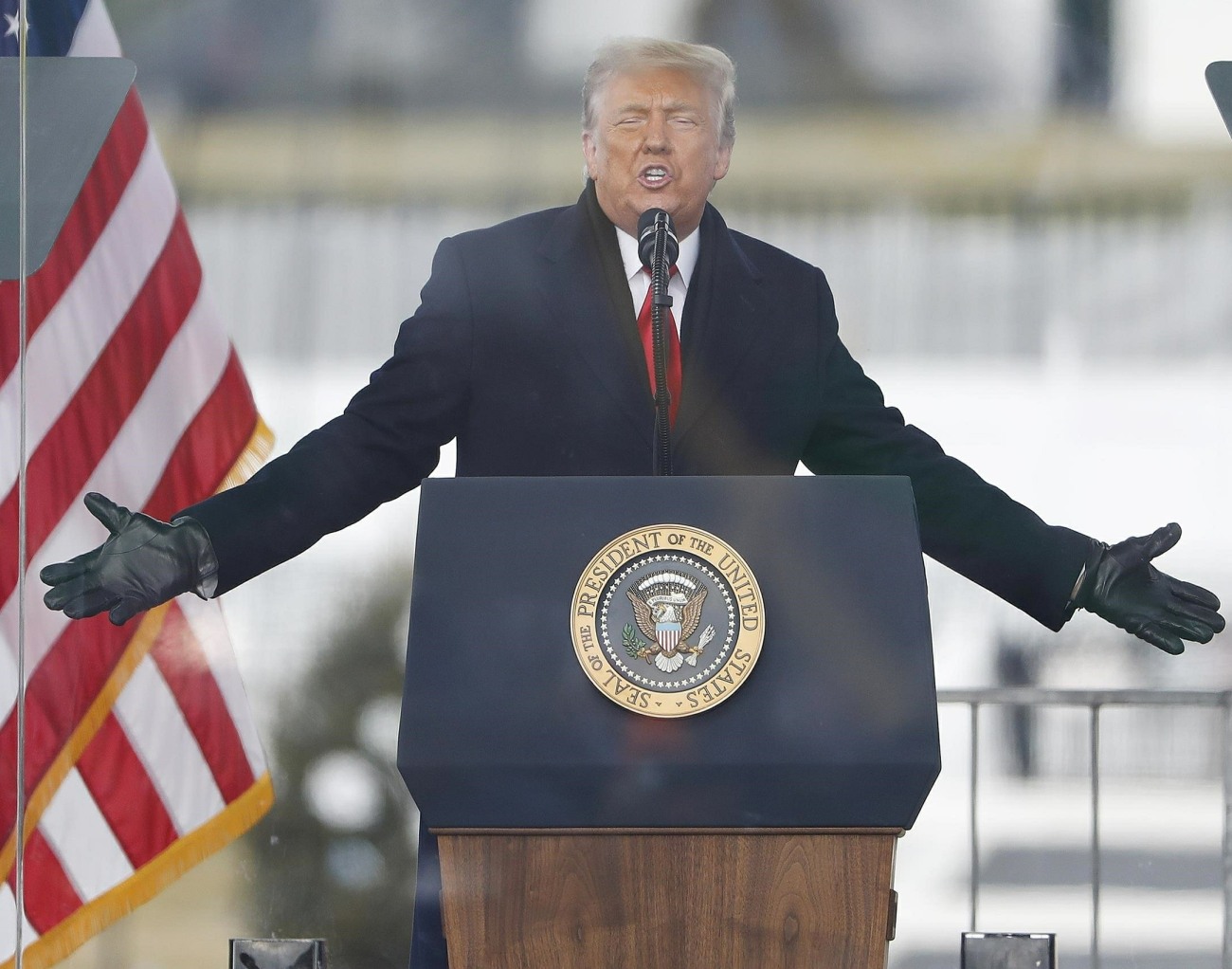 Donald Trump has never been *just* a sore loser, a crybaby and a man who lives in deep denial and delusion. He was always a terrorist too. His fascism has always been in plain sight, and his first instinct is always to incite violence, to agitate for terrorism and hate and murder. As long as Trump has been like this, his Republican supporters have minimized the terrorism and fascism, just as they've tried to stroke his ego. Either that or Republicans just shrug and ignore him, like what he does and says isn't a reflection on them at all. My point is that Trump was never sly about any of this – Trump's coup was not some secret plan, some scheme hatched in some bunker or basement. Trump openly planned and incited terrorist acts. He openly committed acts of sedition, and he had a lot of help from Congressional Republicans. So now that we've seen what a coup looks like in Washington, what now?
My answer is to arrest every redneck, every racist toad with "economic anxiety," every white supremacist douchebag who rioted their way into the Capitol. Then every single one of them must be charged, prosecuted and imprisoned. While we're doing that, impeach and remove Donald Trump for inciting a terrorist plot and an attempted coup. We also need to remove and arrest every Republican in Congress who explicitly – and hell, even implicitly – encouraged the coup. Let's get all of this done in the next 12 hours.
In the midst of the attempted coup, Trump released an unhinged video, which was taken down by nearly every site. He's now been banned or suspended from YouTube, Twitter and Facebook. Here's a transcript of what he said:
— Daniel Dale (@ddale8) January 6, 2021
The Capitol had already been evacuated because his terrorist thug supporters broke in, and he was still saying "the election was stolen from us" and "we love you." Jesus Christ.
Embed from Getty Images
Embed from Getty Images
Embed from Getty Images
Embed from Getty Images
Photos courtesy of Getty, Backgrid.
Source: Read Full Article