'General Hospital': Bryan Craig Just Revealed His New Look
Bryan Craig was critically-acclaimed in his role on General Hospital as legacy character, Morgan Corinthos. After leaving the soap opera, the actor has held two different roles in primetime. Now, amid the coronavirus pandemic, Craig seems to have debuted a new look that will surely have fans talking.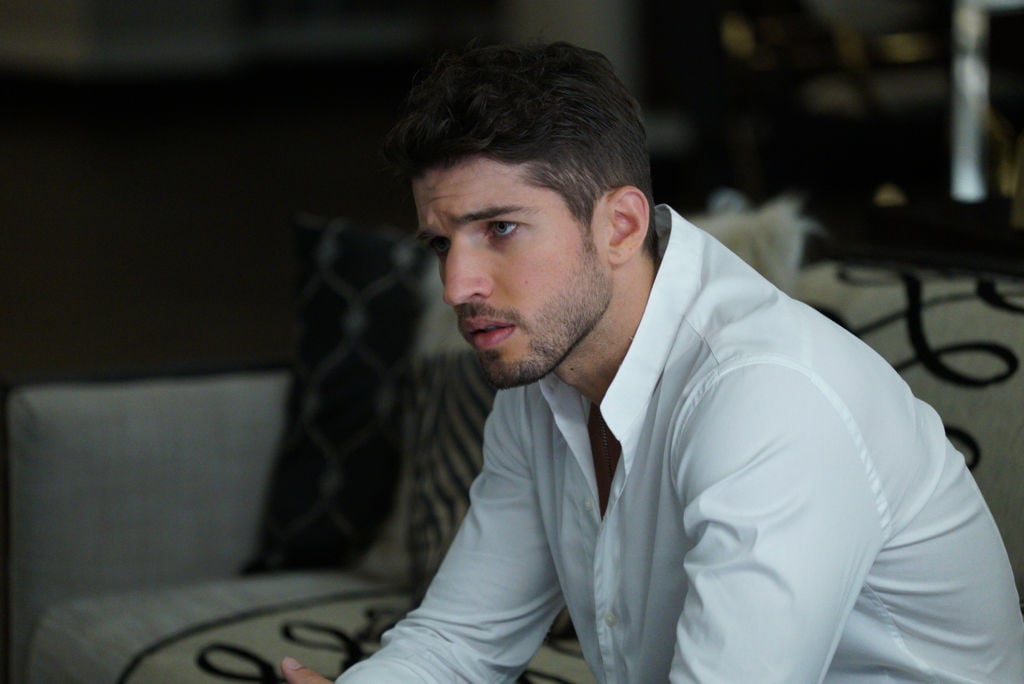 Bryan Craig as Morgan Corinthos on 'General Hospital'
Craig was the first actor to play a teen/young adult version of Morgan. He debuted in the role in 2013 and remained on the show until the character was apparently killed off in 2018.
When Craig was cast in the role, the character was rapidly-aged from a preteen to 19. As the character is reintroduced, he is revealed to be living with girlfriend Kiki Jerome and her mother, Ava Jerome. He is targeted by a gambling ring and left for dead before his brother, Michael Corinthos, saves him. Morgan ends up moving in with Michael and Kiki soon does as well. A love triangle is on the horizon before Michael and Kiki think they may be related. Morgan learns the truth, that they aren't related, but doesn't let them know and ends up marrying Kiki while hiding the secret.
After it was revealed that Morgan knew about Kiki's father the whole time, Morgan begins sleeping with her mother, Ava. Morgan ends up turning against Sonny and begins to work with Ava and her brother, Julian Jerome. Ava ends up getting pregnant and doesn't know if the child is Sonny's or Morgan's, but it turns out to be Sonny's. The character is later diagnosed with bipolar disorder soon after he holds Julian and Alexis Davis as gunpoint after he thinks Julian had Sonny shot. In order to keep Morgan from Kiki, Ava switches his medicine. A few months later, he steals Julian's car and it explodes, killing him in the process. Olivia Jerome planted the bomb as she was trying to kill her brother, Julian.
After General Hospital had a recurring role in The CW's short-lived military drama, Valor. He also starred in ABC's short-lived primetime soap opera, Grand Hotel.
Craig used the social distancing period to get a haircut
While everyone is self-quarantining in hopes that the coronavirus slows down, it looks like Craig used some downtime to make a change in his appearance.
On Instagram, he posted a video a fresh, new close-cut hairstyle. He captioned the video, in which he was riding on an electronic scooter, with the caption, "Officially bored…..and maybe a little tipsy #pandemic2020 #WhiteClaw."
https://www.instagram.com/p/B-SpS23pOaQ/
Fans have been speculating if Craig could return to General Hospital at some point now that Grand Hotel has been canceled. However, Craig said earlier this month that he was moving to New York and General Hospital shoots in Los Angeles. He posted on Instagram, "This has been something I've been wanting to do for a while now, so it feels good to finally be doing it. New York is home and I look forward to everything that's to come."
Regardless if it's in Port Charles or not, don't be surprised if Craig pops up on the small screen again soon once all pandemic is over.
Source: Read Full Article