Dolly Parton's 'Favorite Line' is a Great Life Lesson
TL;DR:
Dolly Parton has sayings that she uses often.
Dolly Parton shared one of her all-time favorite sayings.
A journalist thought Dolly Parton was 'calculated' because of her go-to sayings.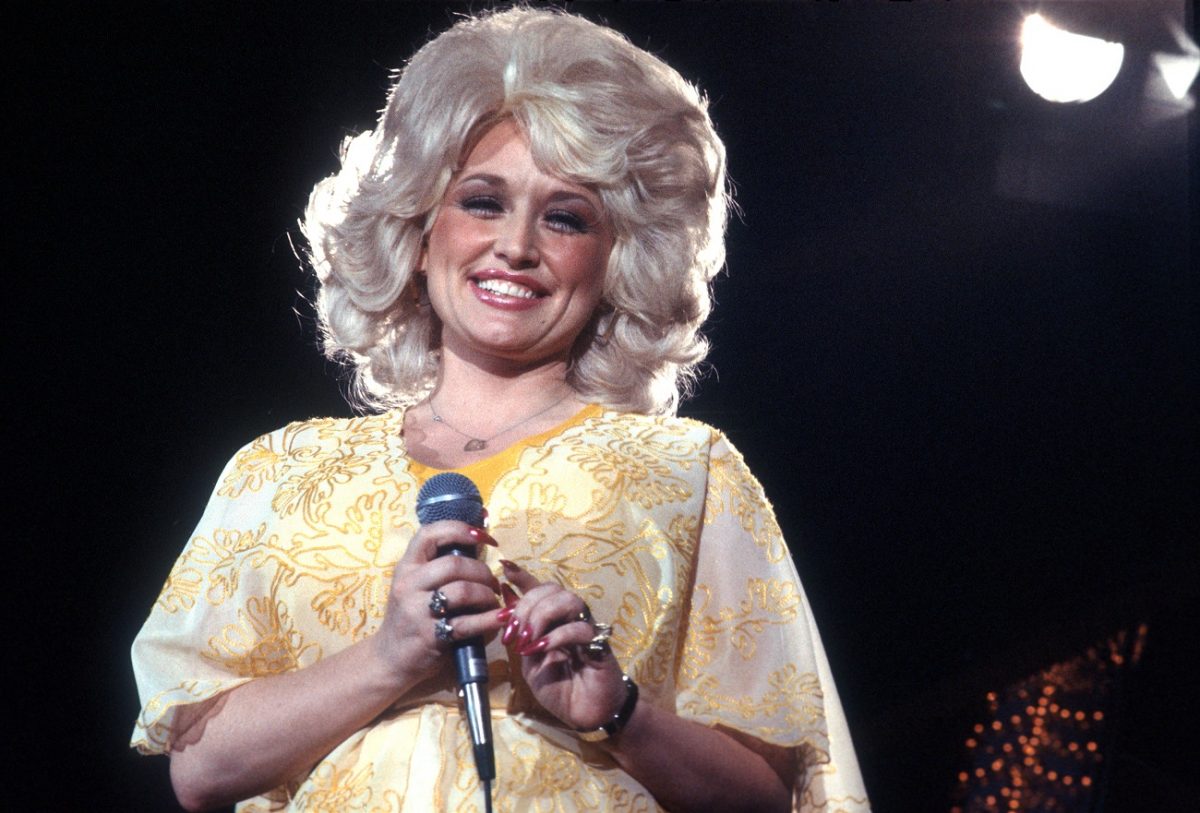 Dolly Parton has a well-worn catalog of Dollyisms, the sayings and aphorisms she weaves into her everyday speech. An interview with the country superstar would seem amiss without lines like "It costs a lot of money to look this cheap." Parton has a seemingly never-ending supply of these quips, but she says one is a particular favorite. The comment is a great life lesson.
Dolly Parton has several regularly used sayings
As with many celebrities, Parton has several go-to stories for interviews. She recounts the story of how a woman in her hometown inspired her signature style. She tells the emotional story behind her song "Coat of Many Colors." But she also has a cache of sayings that an interview or concert would be remiss without.
"Dollyisms are clever and cutesy one-liners or witty phrases and quotes that Dolly has practiced and perfected for more than four decades now," according to the book Dolly on Dolly. "Topics range from her career, diet tips, and love life, to makeup, wigs, and her famous womanly assets."
One of Parton's most famous lines is also one of her most-used: "It costs a lot of money to look this cheap." Many of her quips have to do with her outsized appearance. She often says that if she hadn't been a woman, she would have been a drag queen. She also addressed the assumption that her looks mean she's unintelligent. "I'm not offended by all the dumb blonde jokes because I know I'm not dumb … and I know I'm not blonde."
She shared her 'favorite line'
These sayings are practically guaranteed to come up in an interview with Parton. She said that her favorite of her many Dollyisms is none of these, though. Her favorite line is useful when people ask her for life or career advice.
"Well, I always have my favorite line: I don't give advice, I give information," she told Backstage in 2017. "Because really, I think to give advice, sometimes could be wrong for certain people because I really [believe] that old saying, 'To thine own self be true.' You really have to know who you are and what you're best at and what you're willing to sacrifice."
Parton will give her opinion but thinks people should take it with a grain of salt. She believes that they know what's best for them.
"It may not always turn out right from me, but I'm still safer in doing what feels right in my gut and in my heart," she told People in 2019. "That's why I say it's not advice. There are things that I say, 'You don't need to ever do this.' But we know what those are anyway. If someone just point blank asked me something, I'll give them my take on it. But I still ain't going to advise them."
Dolly Parton's oft-used sayings made a journalist think she was calculated
Parton's tendency to recycle the same sayings in various interviews led one journalist to think that everything she did was an act.
"She's got like 20 lines that she just keeps trotting out every so often, and it's very calculated," journalist Dave Hirshey said in 1978. "Occasionally she'll slip and give you something different, but rarely. Like Rodney Dangerfield has 100 rehearsed bits. She even has a rehearsed giggle. Everything is recycled. But she didn't give me the same anecdotes that she gave The New York Times. She knows the market."
Source: Read Full Article