Demi Lovato Says She's Used to Self-Isolation: It 'Feels like Rehab'
Demi Lovato is finding her days in self-isolation due to coronavirus (COVID-19) aren't really that bad. In an interview with Jameela Jamil, Lovato weighed in about how she's been in a social distancing situation before — and how, despite her fame, she's really just a homebody at heart.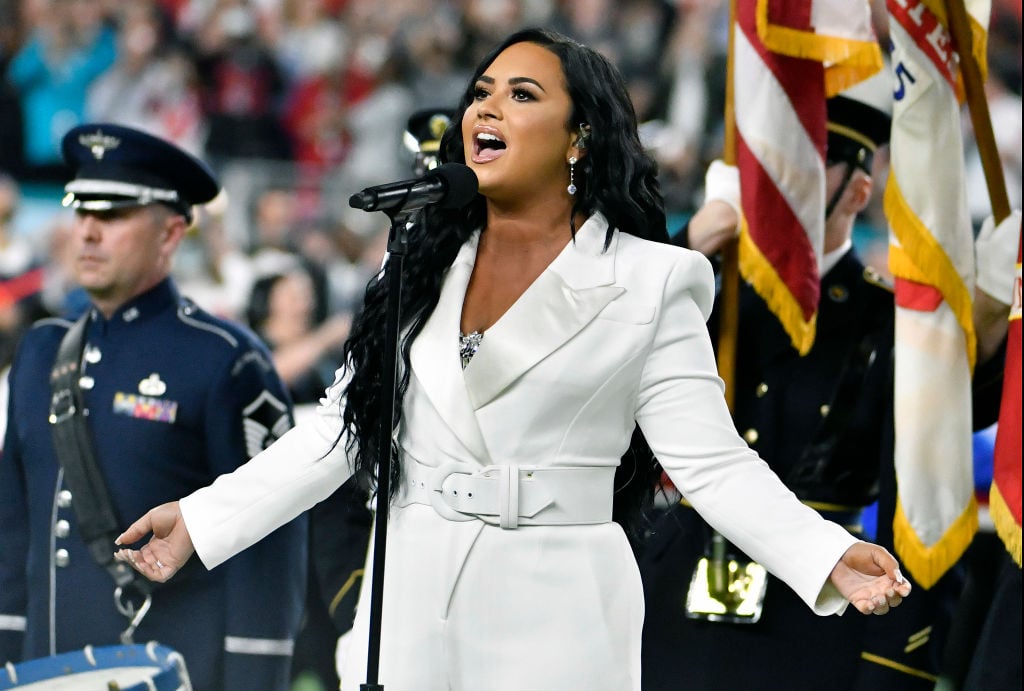 Lovato is a homebody
It sounds like Lovato has mastered the art of socialdistancing and has no worries about self-isolation since she's been in a similarsituation with rehab.
During the I Weigh podcast, she shared with Jamil how she's been handling the need to social distance during these uncertain times. "What's funny is, one, I'm a homebody because I don't love fame. I love being able to reach a lot of people with my music and help them. And I love being able to use my platform for the greater good," Lovato explained.
She continued, "But when it comes to paparazzi orgetting recognized, things like that, that's just not a part that I reallyenjoy, so I stay home anyways. I'm a homebody."
The singer called quarantine 'luxurious'
Having spent some time in rehab, Lovato seems up for the taskof quarantining at home. "I'm much more used to self-isolation, but I'malso really used to it because I was joking with some friends that I met intreatment. I was like, 'This just feels like rehab,'" the singer said.
"You're on lockdown at a facility, which most of thetime was like a house-looking place or they've got beds, except in rehab youdon't get TV or your phone, so this is luxurious," she added.
The time spent in rehab was very reminiscent of the way things are currently operating with social distancing. "You don't get to go to the store whenever you want or Postmate whatever you want," she shared. "It's just interesting. I was like, 'I'm glad that I've already pretty much done this a few times in my life.'"
So what is the singer doing during the quarantine? Surprisingly, working on new music isn't in the mix. She is, however, relaxing and continuing to focus on her mental health and spirituality.
"I don't really do well working from home," Lovato explained."If I'm home, I want to relax. I want to spend time with whoever I'm with, andmy dogs. I just do better in the studio. I do better on set. I haven't createdmuch while I've been quarantining, but I have been doing a lot of growth andthat's journaling, meditating, guided prayers, church services from my phone,things like that."
Boundaries have become important to Lovato
One area of her life that Lovato has found important is the need to set boundaries. Gone are the days of oversharing every detail of her life and she's more than happy to keep some things to herself.
"I had to learn that by not setting boundaries, it put me in the position that I was in… talking about every detail of every part of my life, whether it be a relationship or whether it be my recovery, you know… nothing was sacred to me anymore," she told Jamil.
"I'm able to heal because I'm not talking about those things with the media. I'm not telling people details that they can tear me down with later," she added.
Source: Read Full Article