Brian Austin Green Blasts Claim Ex Megan Fox Forces Their Sons To 'Wear Girls Clothes'!
Brian Austin Green is coming to ex-wife Megan Fox's defense after someone made up a "bogus" rumor about her and their three children!
The drama started when someone named Robby Starbuck, who previously ran for US Congress in 2022, dropped a picture of the 37-year-old actress and her sons Noah, Bodhi, and Journey on Twitter Thursday. Captioning the photo, he accused Megan of forcing her kids "to wear girls clothes" and called it "child abuse." Yeah, we are not kidding. Robby wrote:
"These are Megan Fox's sons. We used to live in the same gated community and our kids played at the park. I saw 2 of them have a full on breakdown saying they were forced by their mom to wear girls clothes as their nanny tried to console them. It's pure child abuse. Pray for them."
Seriously? What the actual f**k is wrong with this guy?! In a follow-up tweet, he alleged that the incident happened five years ago, claiming there were multiple witnesses:
"It started with one and the other one chimed in. 3rd child was not involved. We knew California wouldn't do anything about it because the state celebrates this stuff and she's famous."
Robby, who claimed in his Twitter bio that he also works as a director and producer, said he allegedly worked with Meghan once on a shoot and she was "very nice" to him at the time, which was why he was "shocked" by the alleged situation with her kids:
"Just a very weird situation but clearly those boys weren't happy. I never said anything publicly because they were so young and I thought it would stop because they were vocally expressing the desire to wear 'boy clothes.'"
And Brian wasn't standing for this BS! When Robby's post went viral, the Anger Management alum decided to get involved and clap back! He slammed the "totally bogus story" in a statement to TMZ on Saturday, saying:
"It's a totally bogus story. There are only a few people in their world that can actually verify wether or not a story like this is true and I can tell you with absolute certainty it is not. This person trying to claim this is true is a perfect example of someone with selfish motives that does not care about negatively affecting a parent child relationship."
The 90210 alum added:
"As a society I hope we continue to push to be better. This Robby Starbuck person is full of s**t, and I have no idea who he is."
Well said, Brian. We wish people would do better and not be hateful towards someone who is always trying to support and be open with their kids about gender expression. The 49-year-old actor and Megan have always been super supportive of their children expressing themselves through fashion, particularly with them wearing dresses. Previously, the Jennifer's Body star opened up to Glamour about her 9-year-old wearing dresses, saying:
"Noah started wearing dresses when he was about two, and I bought a bunch of books that sort of addressed these things and addressed a full spectrum of what this is. Some of the books are written by transgender children. Some of the books are just about how you can be a boy and wear a dress; you can express yourself through your clothing however you want. And that doesn't even have to have anything to do with your sexuality."
She continued:
"So, from the time they were very young, I've incorporated those things into their daily lives so that nobody feels like they are weird or strange or different. I can't control the way other people react to my children. I can't control the things that other children—that they go to school with—have been taught and then repeat to them."
As for Brian, he shared in 2017 that he only wants his sons to be happy at the end of the day:
"I've heard from some people that they don't agree, they don't agree with him wearing dresses. To them I say, 'I don't care.'…It's his life. He's not harming anyone wearing a dress. So, if he wants to, awesome. Good on him."
We love to see Brian and Megan so supportive of their kids and unafraid to defend them, especially when someone is seemingly trying to push their bigoted views with some phony story. Reactions, Perezcious readers? Let us know in the comments below!
Related Posts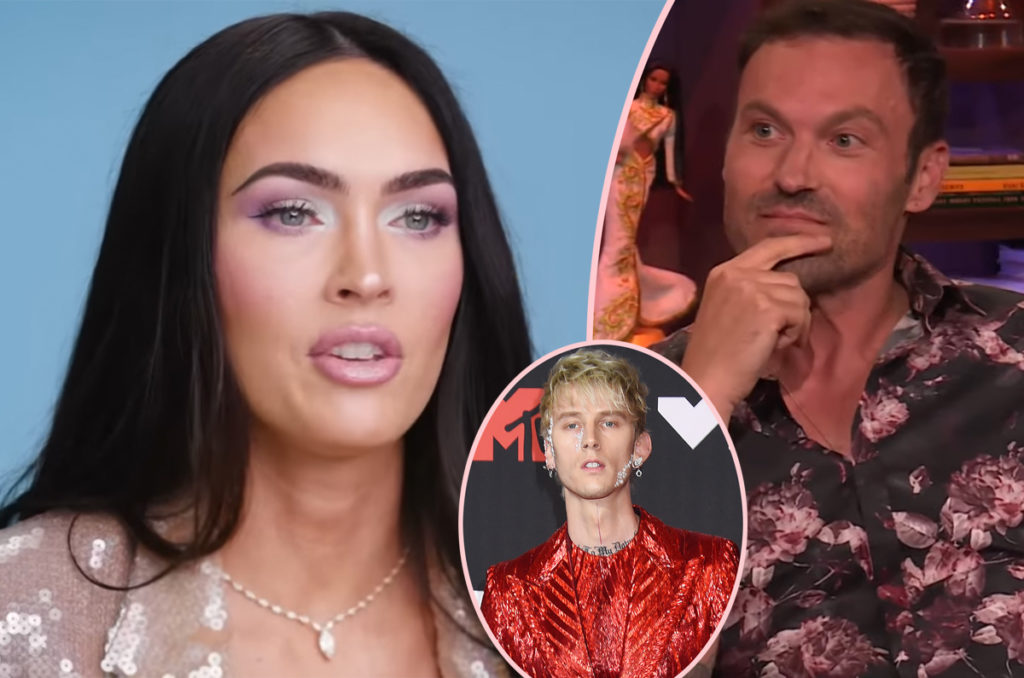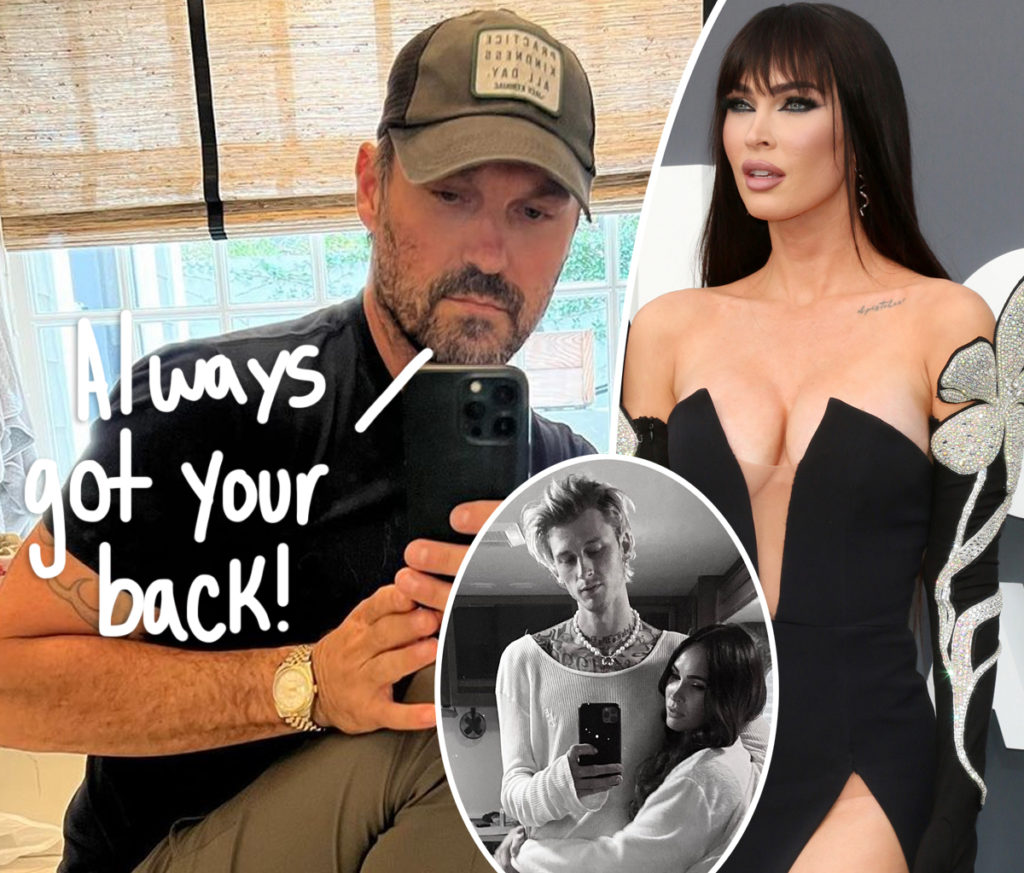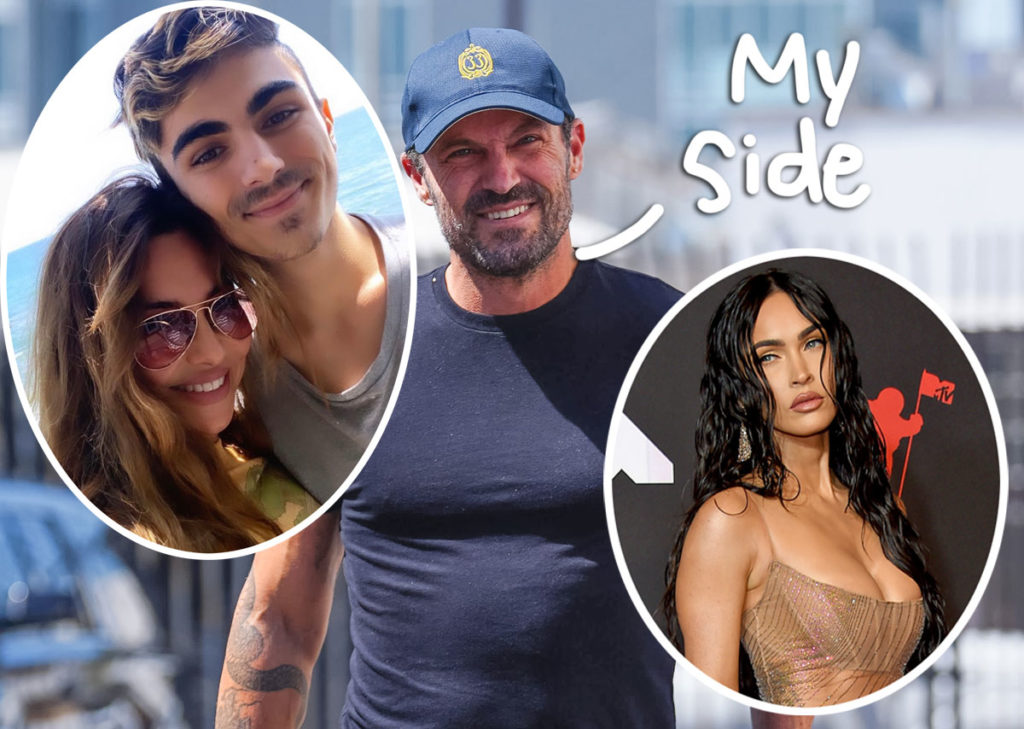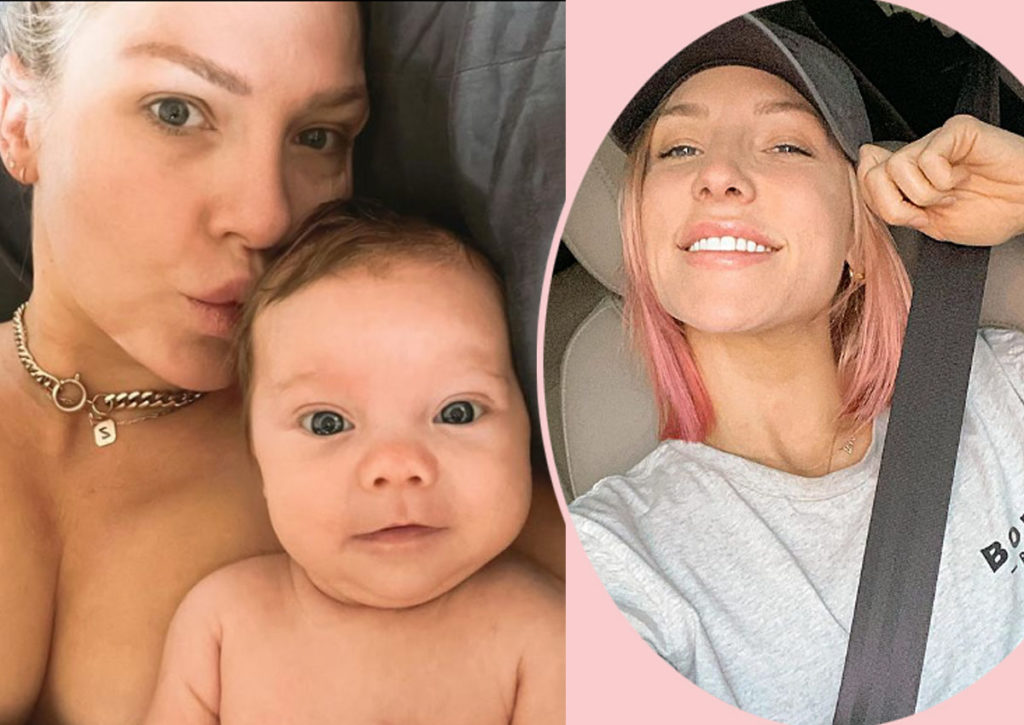 Source: Read Full Article