Becky G and Sebastian Lletget Met in a Surprisingly Normal Way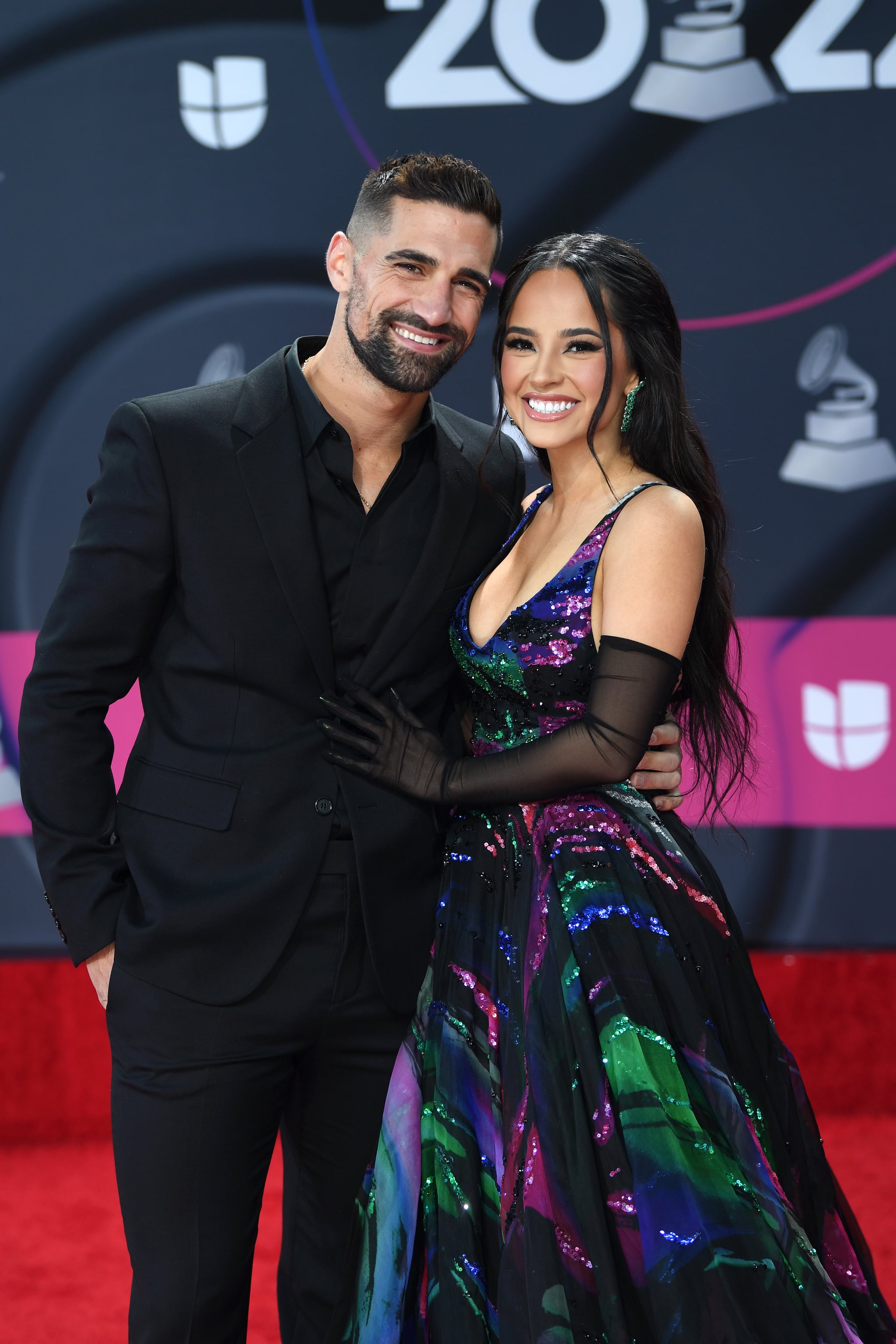 Sebastian Lletget is apologizing to Becky G following recent allegations of cheating. On March 27, the 30-year-old FC Dallas soccer player released a public apology on Instagram in regard to "a moment I regret deeply."
"A 10 minute lapse in judgment resulted in an extortion plot. Since this person did not get what they wanted it has now become a public social media spectacle filled with more lies than any truth and false posts aimed at the love of my life, the one person who I should never take for granted or put at risk," he wrote on Instagram.
According to Lletget, he's never met the "anonymous internet stalker" behind the viral since-deleted video of his alleged cheating, but he says the incident has served as a "wake-up call" for him. "I can't keep running from demons," he continued. "I know that any actions made that put us here should have never happened to begin with. Pushing right up to the very boundaries of lines that should never be crossed only hurts me and the people I love most. This past week of chaos & pain has forced me to face the consequences of my actions, my fears & my lapses from the past."
The cheating allegations come three months after Lletget and Becky G's engagement. The 26-year-old singer and actor has been dating the soccer star since 2016. Despite their fame, the couple actually met in the most old-fashioned way: getting introduced through mutual friends. As J-14 reported from a 2017 radio interview with Mega 96.3, it was a bit of a roundabout connection at first. While Becky G was filming "Power Rangers" with Naomi Scott, the two became friendly, and Scott's husband, Jordan Spence, has played soccer alongside Lletget. Scott and Spence got the idea to get Becky G and Lletget together.
"[Our introduction] kind of came about while we were filming the movie. The way we got introduced, me and Sebastian, was through my costar Naomi. Her husband — she's 23, they've been married for a couple years now — and [he] played soccer together, him and Sebastian. So Nae met me and was like, 'Girl, you're awesome! You deserve to be with a man!'" Becky G recalled at the time.
It took a little bit of convincing, though. Becky G went on to explain that despite her costar's insistence, she wasn't quite so keen on the idea of being set up on a date at that point in time. But a video of Lletget ended up changing her mind in a very good way.
"I was like, 'Nah, I don't want to be with anybody. I've been there, done that [with] the relationship thing. I'm focused right now. I'm good. I'm good.' She's like, 'It's fine, it's fine, I already know who you're going to marry. It's fine, it's fine,'" Becky G described to the radio station. "She's talking to her husband and he's like, 'Oh yeah, Sebby, Sebby.' And I'm like, who's this Sebby guy? What are they talking about? Then she shows me a video of him, and I'm trying to downplay it like because I'm like, 'He's fine, good-looking. What is going on?' It kind of all led to that. He came out of nowhere."
So Becky G did what anyone would do: she followed him on social media. She told POPSUGAR in 2021, "I followed him on Twitter and he followed me back, and I remember it was like this ghost-y, 'I know you exist, you know I exist' thing." She explained, "I waited a couple days after my 19th birthday just to sound older, which is so funny to me now . . . he was like 23 at the time . . . so I slid in the DM real hard and I was like, 'Hi, what's up?' So groundbreaking! . . . Honestly, we became friends first. We were vibing so hard. I was living in Vancouver and he was living here in LA playing for Galaxy, so it wasn't like we could go on a date. We were really forced to get to know each other, and it was nice."
Becky G later described their first date in a 2017 Instagram post congratulating her new beau on a professional milestone. "On our first date we talked about everything under the moon…literally. I remember specifically stuffing my face with sushi and talking about our dreams, goals and visions for where we see ourselves… everything we talked about on that date we are now doing or working towards. Crazy how fast time has flown by," she wrote.
Back in 2020, she told POPSUGAR that the COVID-19 lockdowns gave her and Lletget time to slow down and enjoy each other's company. "I hadn't been able to enjoy my apartment with my boyfriend like this, ever," she explained. "This is the first time we've had continuous time together to really just bond. I love it."
In 2021, Becky G also told POPSUGAR that they aren't exactly movie-watching people because of how busy they are. "Either Seb or I end up falling asleep, so we never end up finishing the movie," she explained. "We both work so much, and any time we've tried to sit down and watch a movie — we're more TV series-type people, and even then, it's still hard for us to keep up with it together because our schedules are always missing each other. But we watched 'Ted Lasso' together, and we had the greatest time. We were so impressed by the quality of the series, it was great."
Source: Read Full Article