Baggy jeans from the 90s and early 2000s are back for fall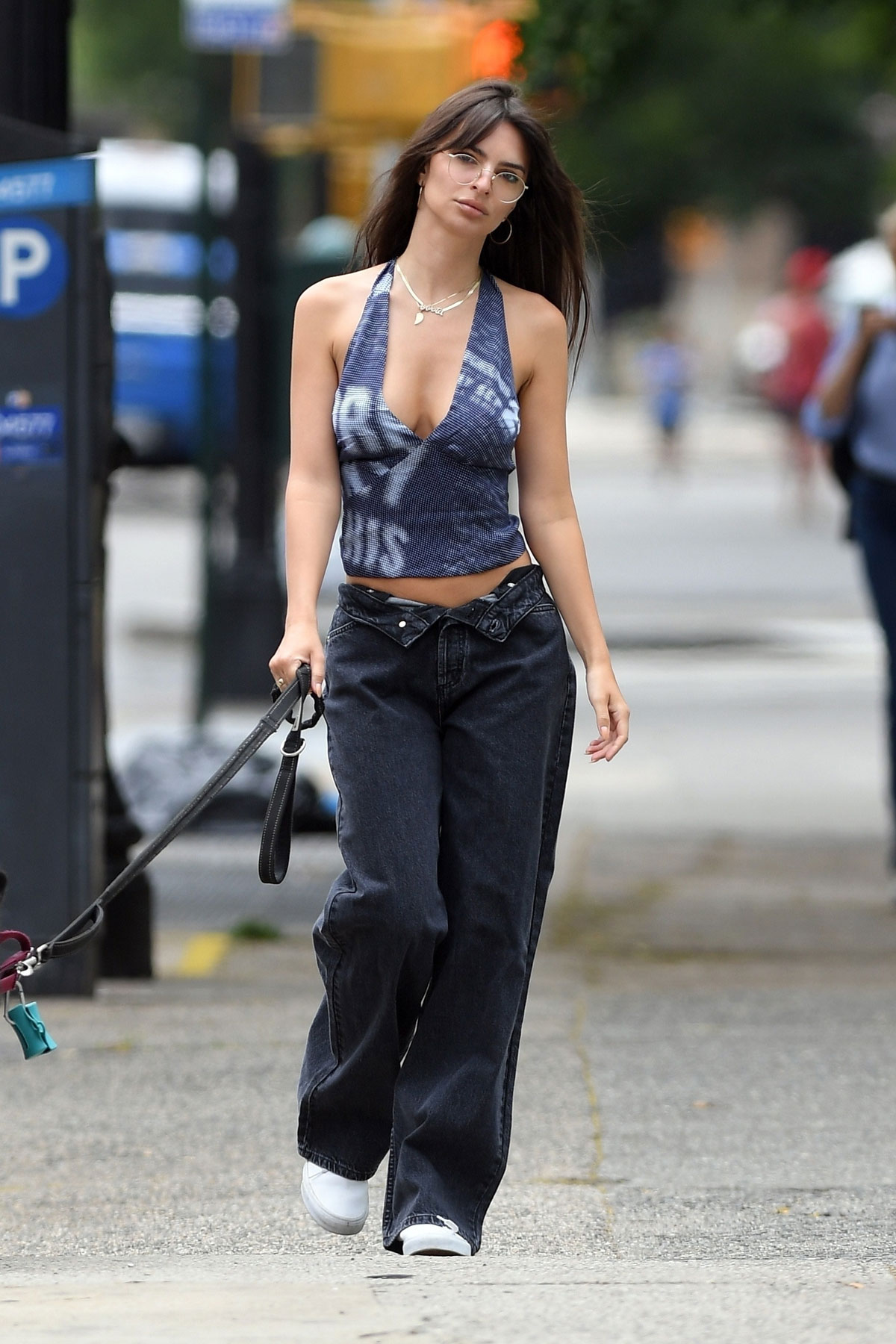 As a young millennial I have strong feelings about jeans. We went through a lot of low-rise bootcut trauma in the early 2000s, and we will never forget. But the fashion world has continued to recycle denim trends from prior decades and in my corner of the internet it seemed like my gen Z friends have embraced the low rise denim. Honestly it feels hard to keep track of trends because TikTok and fast fashion have both contributed to microtrends. That's even become the case with the big design houses. They're making more collections now than ever before (what season is "pre-resort" supposed to be??). It's hard to pinpoint trends across so many collections. This fall, Vogue France is predicting that baggy jeans will make a comeback. They've been seen on runways at Gucci and Victoria Beckham, and on celebs like Hailey Bieber, Jennifer Lopez, Gwyneth Paltrow, and Emily Ratajkowski. I'm not mad at this development.
After being overshadowed by skinny jeans in the 2010s, baggy jeans are now back in full force. Known for their low waistline and exaggerated lines, they first gained popularity in the US during the 1990s, influenced by the sagging trend. This somewhat controversial style involved wearing jeans below the waist, sometimes revealing underwear. It originated from American prisoners who, deprived of belts, had no choice but to let their pants sag. A decade later, rappers adopted this unique jean style, making it a significant part of their fashion identity. Thus, baggy jeans were born.

This season, designers are vying to reinvent this retro piece. At Gucci, baggy jeans held onto their relaxed aesthetic but took on a workwear dimension, while Victoria Beckham envisioned them in a chic, feminine variant.

The latest to embrace the trend is none other than Gigi Hadid. Off the runway, the supermodel often opts for comfortable, effortless outfits. In New York, she chose blue baggy jeans paired with an ecru knit sweater and a checkered crochet Prada tote bag. The ensemble was completed with layered necklaces, perfect for late summer or early fall looks.

Jennifer Lopez, on the other hand, went for a tried-and-true fashion combo: baggy Icon Denim jeans paired with a white Brunello Cucinelli crop top. This pairing harks back to the styles she and other R&B stars favored in the 1990s. She finished her look with a beige Jacquemus Chiquito bag, a pair of Jordans, and gold Jennifer Fisher hoops.

In the streets of New York, Emily Ratajkowski dared a head-to-toe Y2K-inspired look, dressed in a Réalisation Par blue top, charcoal gray baggy jeans and white Vans.
[From Vogue France]
I like the baggy jean look–just not on me. If you are petite (and I am pretty short), I think it can be a tricky look to pull off. But it's comfy and can be styled so many ways. Of all the looks they feature in the article, I like Emily Ratajkowski's the best–it's so nonchalant but she still looks chic somehow. Oddly I think her little glasses make the look. I find Haily Bieber's style to be enormously overhyped–she rarely looks bad, but at the same time, I think a lot of her looks are pretty basic. This trend would be easy to thrift since there are so many pairs of old jeans from the 90s floating around. For me, if I wear something oversized, I will automatically look sloppy even if I've dressed with great care. Something I think about often is how much of this "trend forecasting" is propaganda from the fashion world and how much of it actually reflects consumer demand. But it makes sense that after years of lounge wear and athleisure because of the pandemic, people would be receptive to denim that's looser, comfier, and more forgiving.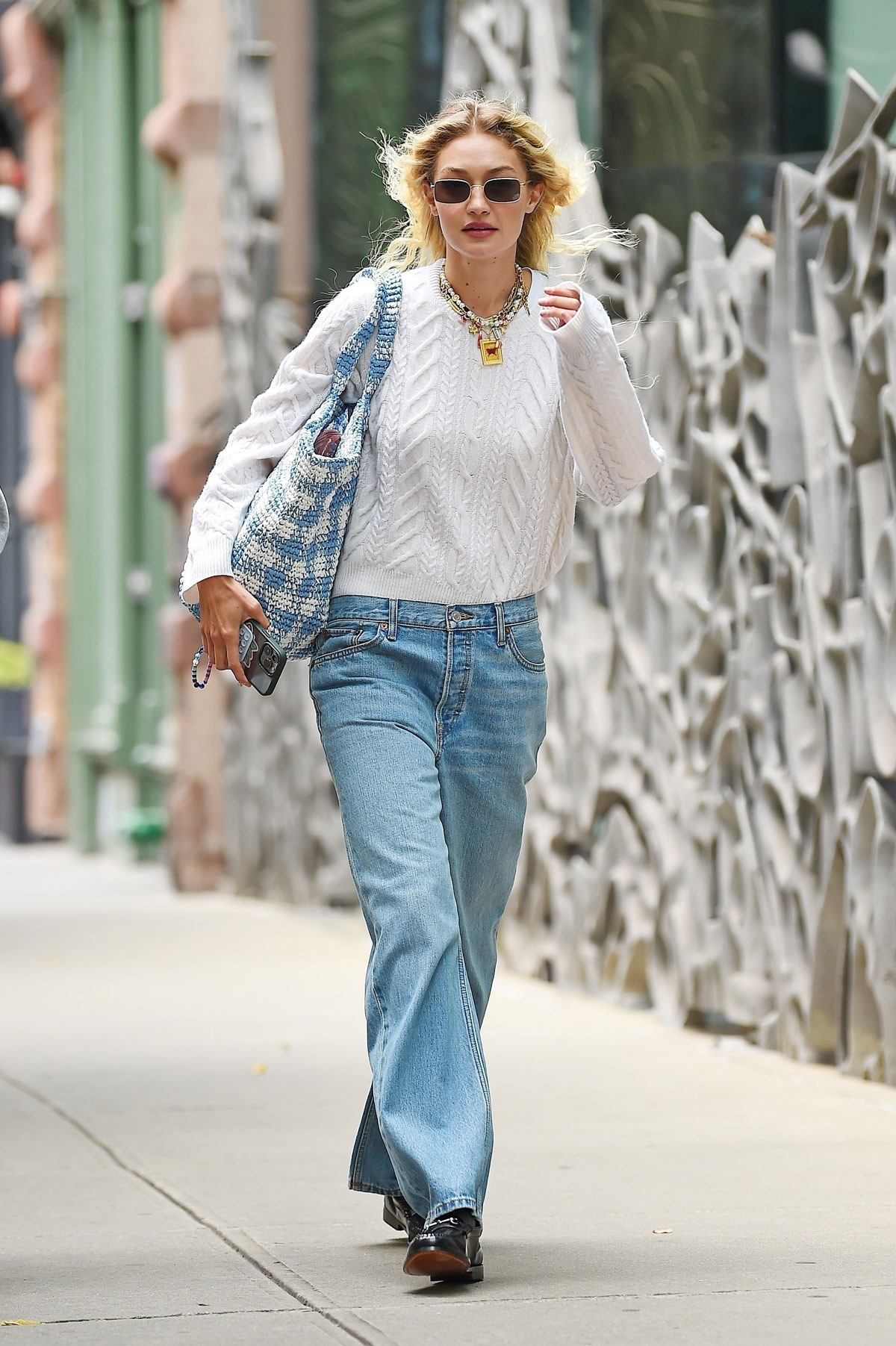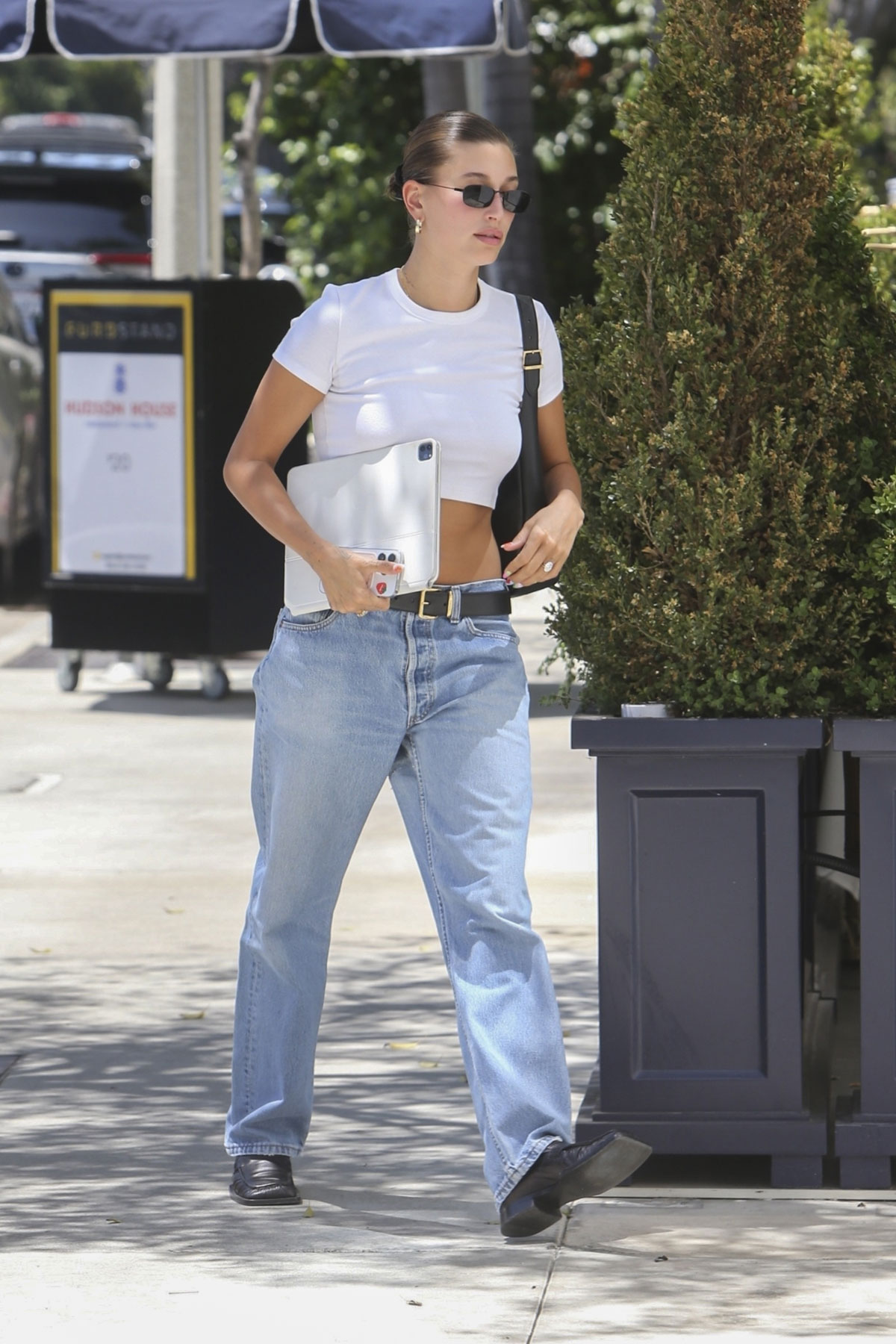 Embed from Getty Images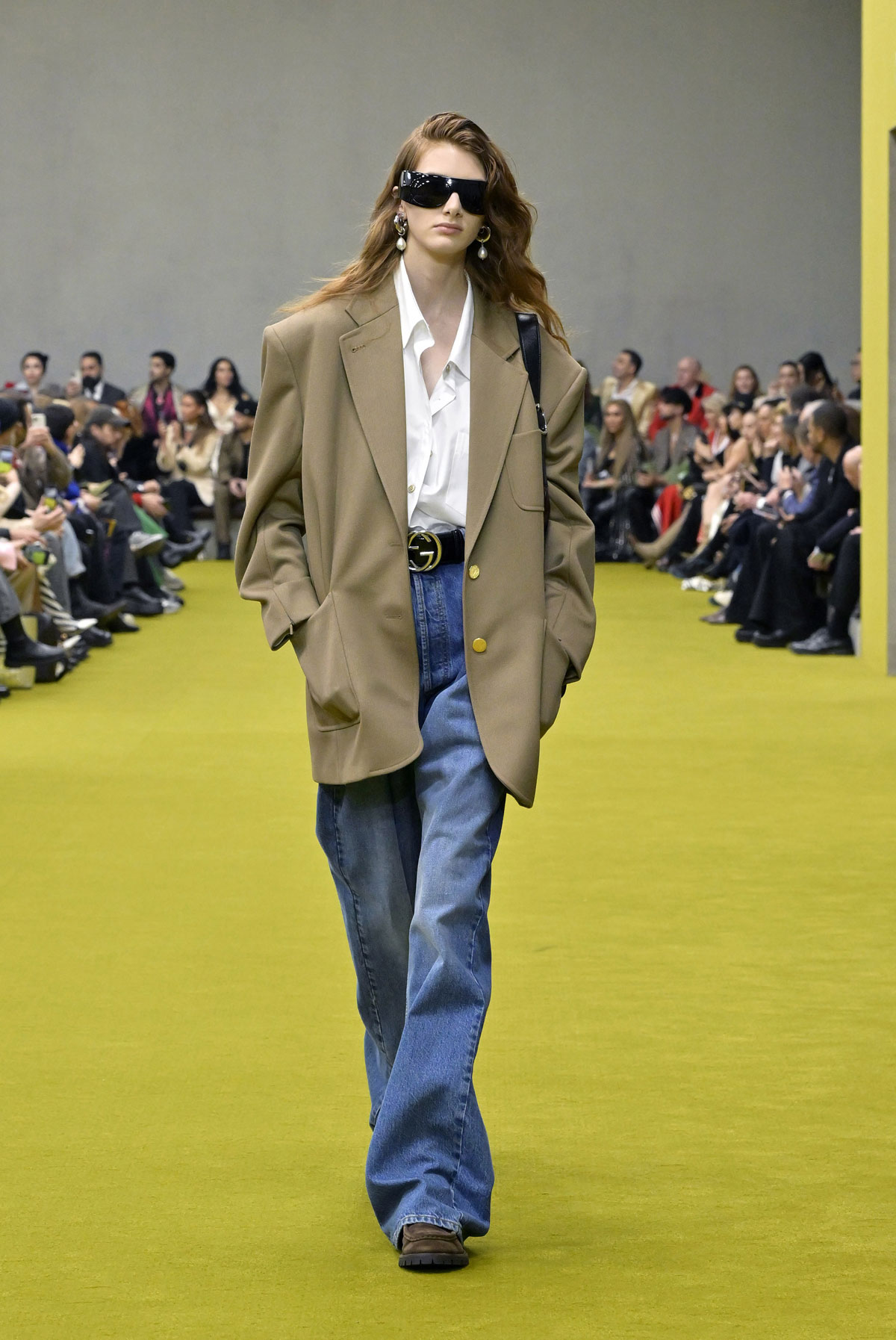 photos credit: TatianaK, @CelebrityLivin_, Ave Phoenix and MediaPunch / Backgrid, x/Avalon, Getty
Source: Read Full Article