What It Means to Have Style Right Now: 46 Designers, Models, Influencers, and Stylists Weigh in on Fashion's Big Question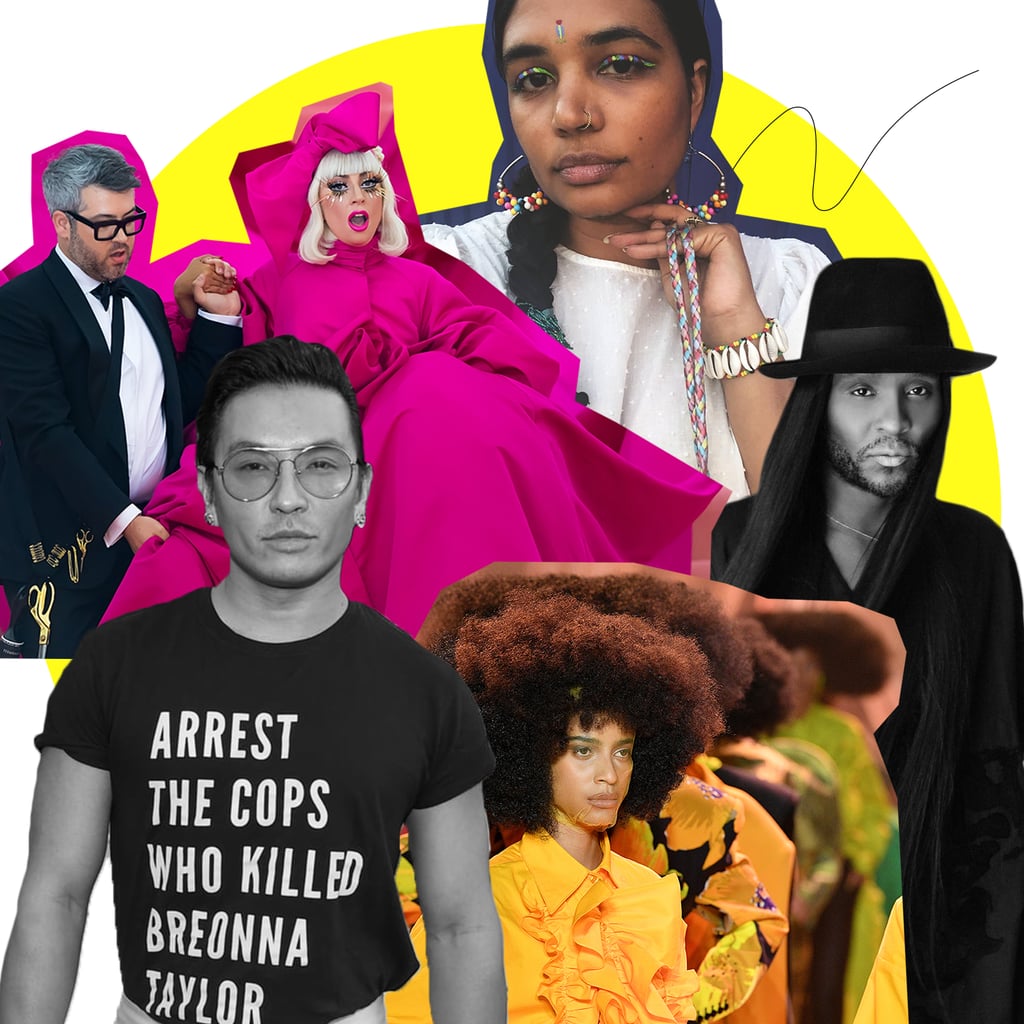 What It Means to Have Style Right Now: 46 Designers, Models, Influencers, and Stylists Weigh in on Fashion's Big Question

In March, just after Paris Fashion Week ended — and we got our very first glimpse of masked street style — the novel coronavirus became a part of our daily conversation, and then quickly, our daily lives. Office buildings were deserted, empty shelves at grocery stores belied the national panic, and we struggled to make sense of our new normal in lockdown, while businesses closed and we all grappled with just how long we'd be home. What would our world would look like on the other side? As designers like Marc Jacobs grieved the end of an era and beloved institutions like Barneys shuttered their stores, we wondered: would fashion survive?
Coming up for air seven months later, we're still curious what fashion might be, an industry uprooted by the pandemic and in need of a reset; we wondered if it could still be the place it has been for inspiration, for spotlighting trends, and a home to creative pursuits. Maybe it was all that time in our sweatpants, or the distance from runways, from red carpets, and our own shifting priorities, but we wanted to know, does fashion even matter anymore?
Reassuringly, our soul-searching was shared by the people we most admire in the industry. Designers, influencers, stylists, and photographers all seemed to be using the time at home to reset, to answer the call for change and push forward, and to find ways to celebrate style in more authentic ways.
We talked with 46 of the industry's most influential faces, each of whom touch varying parts of the business. In those conversations, we were heartened by the emphasis on personal style and moving the industry forward. Stylist and creative consultant Rachael Wang referenced the power of this transitional moment, saying, "The fashion industry has been rocked, obviously, and the same way new growth sprouts in the aftermath of a forest fire, I'm excited to see the innovation and beauty that emerges from a challenging but transformative time."
As we look to the future of fashion, Prabal Gurung told POPSUGAR, "individualism will be a key component of style. This is extremely exciting to me. I have always felt that as designers, we tell two distinct stories: that of the creator and of the wearer. I welcome the opportunity to create pieces that will speak to my customers on a more personal level and that will help to show the world who they are."
With attention to our individual sense of style, the future looks bright for an industry that's primed for a thoughtful makeover. We saw the beginnings of that coming out of spring '21 Fashion Week, where trends took a backseat to designers getting back to basics and embracing their brand stories. Street style, too, is becoming a celebration of personal style again, and all signs seem to indicate that while the fashion world has a lot still to sort out, style is more relevant than ever. The talented group here seem to agree. From Brandon Maxwell to Christoper John Rogers, Mara Hoffman, and more, we take a closer look at how the industry is defining style in its own terms. Read on for an answer to this year's biggest fashion question: what does it mean to have style right now?
— Additional reporting by Sarah Wasilak, Dana Avidan Cohn, and Nikita Charuza
Source: Read Full Article