This $14 CC Cream Is Famous on TikTok — Here's How to Apply It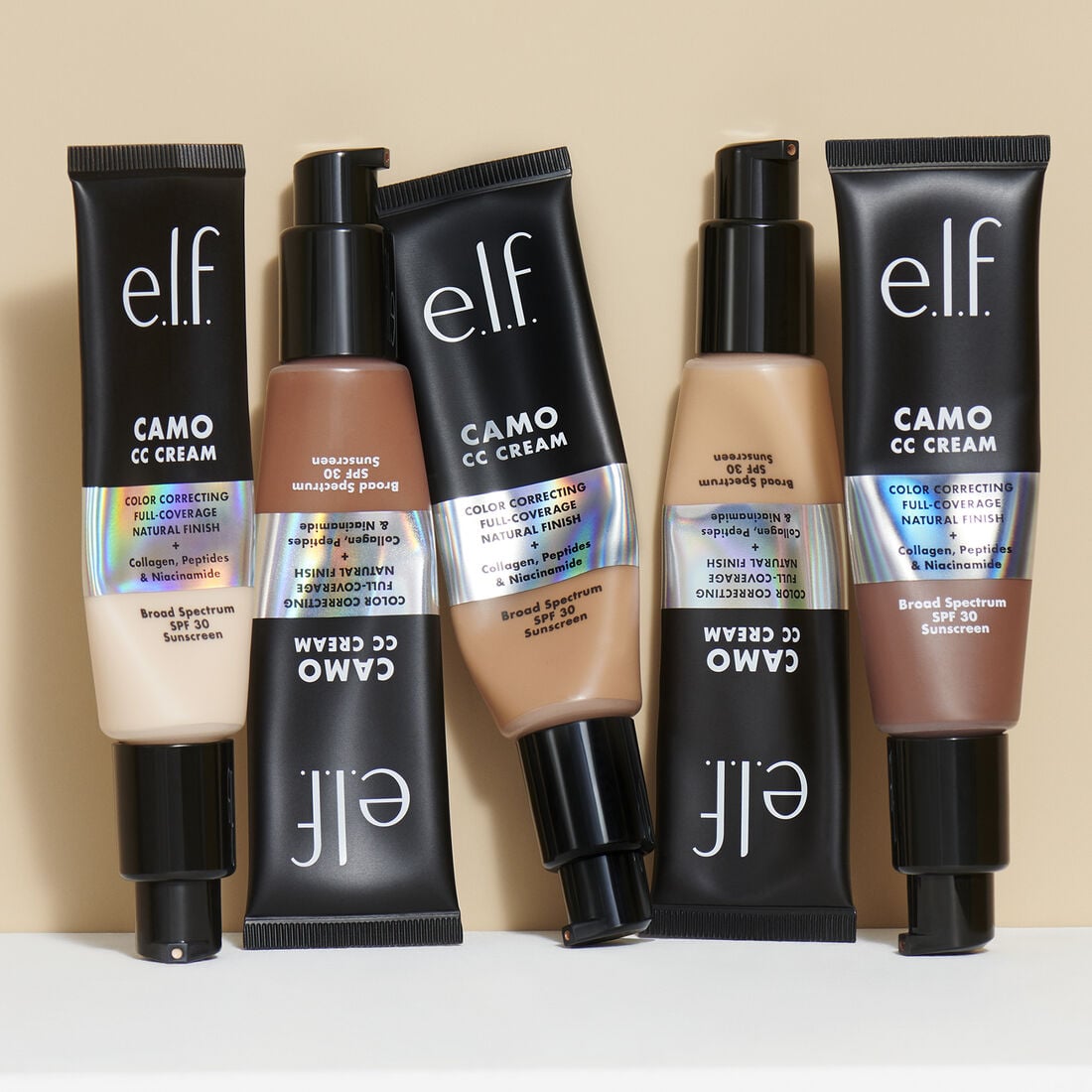 The newest member of the e.l.f. Cosmetics Camo family is carrying on the legacy of TikTok makeup fame. Much like the concealer in the collection, the beauty brand's Camo CC Cream ($14) has officially claimed viral status on social media for being an affordable dupe for some popular (and rather pricey) tinted complexion products and full-coverage foundations out there.
For those unfamiliar with the buzzy product, the Camo CC Cream is a medium-to-full-coverage, natural-finish foundation that's loaded with skin-care benefits. The buildable, lightweight formula is infused with superstar ingredients like hyaluronic acid to plump up and hydrate the skin, as well as niacinamide to help even out the skin tone over time. The CC Cream also helps to protect skin from damaging UV rays thanks to the addition of SPF 30.
Like any other beauty product, though, how you actually apply the Camo CC Cream to your skin can make a big difference in your final result. The five tips ahead will help you experience the foundation at its full potential.
Tip #1: Prep the Skin
While some skin types may be able to use the Camo CC Cream as a tinted moisturizer (it really is very hydrating), others may need the hydration boost of a formal facial moisturizer. As a rule, properly prepping the skin before makeup typically yields a smoother, more even foundation finish. It's also easier to physically blend foundation when the skin is well-moisturized and properly prepped, no matter if you're using your fingertips, a sponge, or a makeup brush.
Source: Read Full Article