See What Janelle Monáe, Cardi B, and More Celebs Wore to Celebrate Pride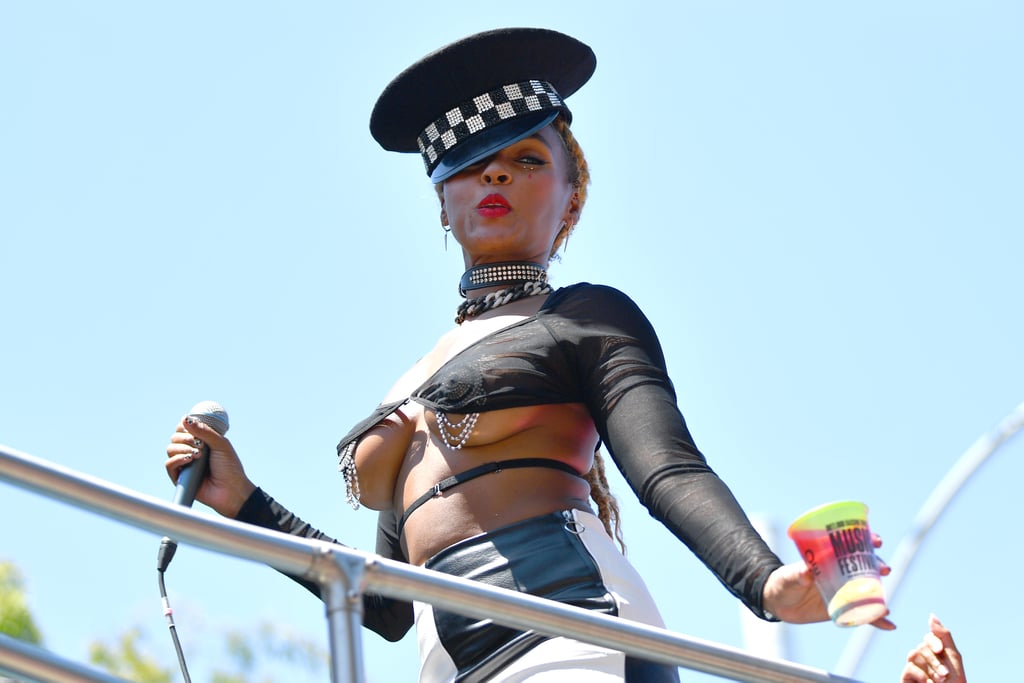 See What Janelle Monáe, Cardi B, and More Celebs Wore to Celebrate Pride

In honor of Pride month and the space it creates to celebrate love, identity, and acceptance, we're looking at some of the best celebrity outfits, from red carpet events to Instagram.
The West Hollywood Pride parade on Sunday, June 12 was a wonderful reminder that Pride places a heavy emphasis on self-expression. Clothing is one of the most creative and fun outlets for outwardly demonstrating that freedom, and these musicians, creators, models, influencers, and actors provide prime examples. It can be easy for stars to fall into a trap of dressing to appeal to their fans or the public, but instead, these fashion-forward moments speak to embracing their individuality.
With Pride gatherings spanning throughout the entirety of June, it's important to remember that celebrating inclusiveness and the LGBTQIA+ culture and community goes way beyond just 30 days, and the style here can serve as inspiration year-round. From Janelle Monáe's custom checkered Sarah Sokol Millinery conductor hat and diamond nipple coverings to Cardi B's bedazzled rainbow-sequined jumpsuit, there's definitely no shortage of whimsical pieces to admire.
Whether they are a proud member of the LGBTQIA+ community or a supportive ally, scroll to see the celebrities who have stepped out in support of Pride in a wide range of amazing attire, including Vanessa Hudgens's CD Greene rainbow disc halter minidress at an MTV Awards press event and Hayley Kiyoko's R13 shimmering metallic sports jacket, which she wore to sing onstage at the Proud & Loud concert at Royal Albert Hall in London.
Source: Read Full Article