Machine Gun Kelly's Light-Up, Color-Changing Nails Must Be Seen to Be Believed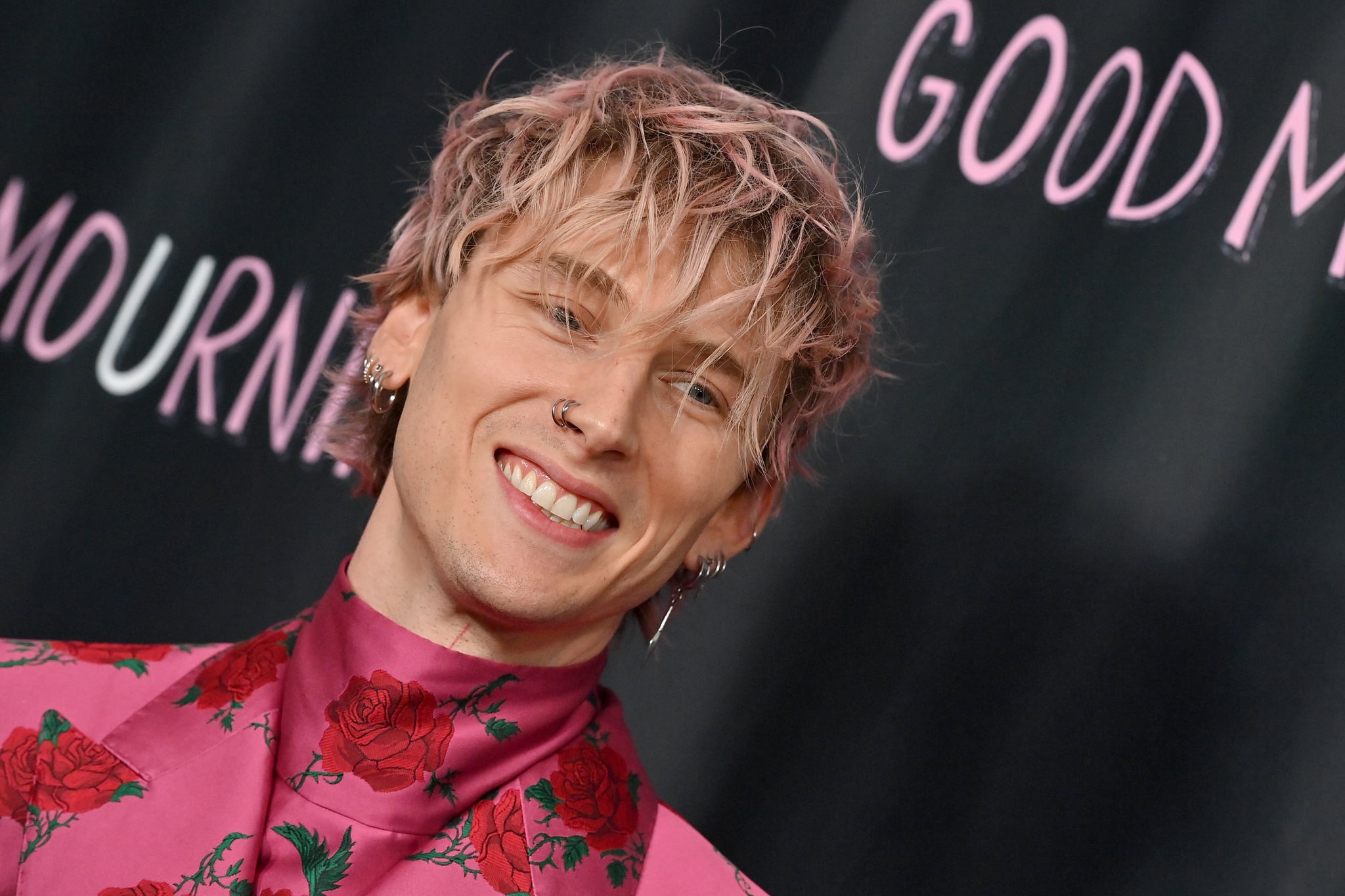 Image Source: Getty / Axelle / Bauer-Griffin
Machine Gun Kelly's latest manicure is his most advanced yet. The rocker routinely swaps out his nail art, especially since the launch of his own nail polish brand, UN/DN Laqr, last year. More recently, however, Kelly went high-tech with checkered nail art featuring light-up technology.
In the video of his manicure shared on Sept. 23, it looks like each one of Kelly's nails features a teeny LED light, making quadrants of the checkerboard design cycle through various colors, including black, green, and pink. The elaborate look was achieved by nail artist Brittney Boyce, who also launched the popular press-on brand Nails of LA. Based on her tagging, it also seems Boyce used polish from Kelly's brand, naturally.
Kelly has shown off many a manicure before, with each new design seeming to top the one before. Just a few weeks ago, in fact, he had purple holographic nails. He's gotten manicures on camera with his friend, comedian Pete Davidson, and attended the Un/Dn Laqr launch party chained at the pinky nail to his fiancé Megan Fox. So, if anything, this latest one feels quite tame for Kelly.
Source: Read Full Article