Influencer Essie Golden on the "Air" Movie and Plus-Size Streetwear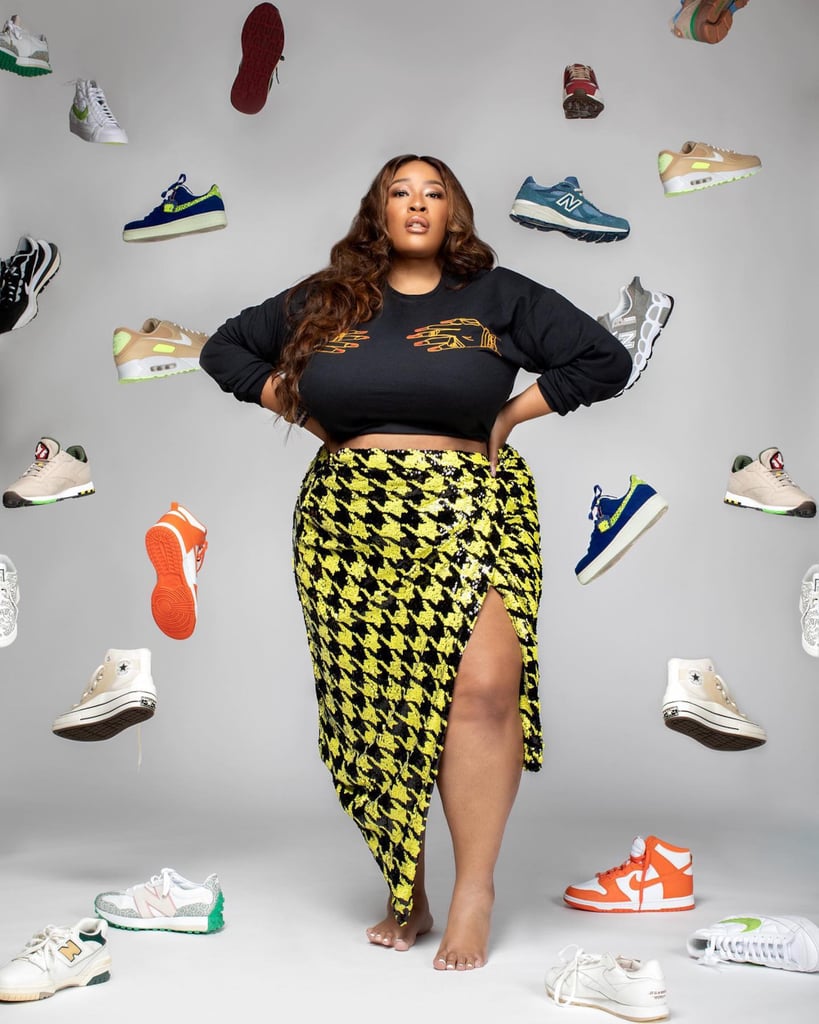 Influencer Essie Golden on the "Air" Movie and Plus-Size Streetwear

Ben Affleck directed and stars in the movie "Air," which tells the story of how Michael Jordan and Nike's partnership came to be, resulting in the forever-famous Air Jordan shoe. (A pair the NBA star wore during a 1985 game sold at an auction for $560,000 in 2020.) If ESPN's "The Last Dance" docuseries about Jordan's career with the Chicago Bulls wasn't enough to fire the enthusiasm of the sneaker community, this Amazon Studios production certainly will.
Essie Golden — an entrepreneur who is the founder of Thick Laces, a streetwear community for plus-size women — already got to see the film. "As someone who is an extremely big dreamer, this movie made me feel like it's OK to dream as big as possible . . . Honestly, it's probably going to be one of my top movies," she told POPSUGAR in an exclusive interview.
Golden and her business partner Katie Alexis started Thick Laces during the pandemic in 2020 to increase plus-size representation in fashion — specifically the sneaker world — while also allowing women to express their style, ask questions about size options and fit, and talk about upcoming collaborations or collections that are exciting them. "I was following a lot of plus-size women who were true sneaker fans, and they weren't getting shared or acknowledged," Golden said of her intention behind the brand.
Today, Thick Laces boasts over 10k followers on Instagram, offers a full line of merch, and maintains a blog with shopping tips and stories about influential women in the industry. Golden highlights Viola Davis's role as Jordan's mother in "Air" as being particularly inspiring, as she was the force who protected her son's legacy by ensuring his stake in Nike. Ahead, read more about the impact the film made on Golden's life as she considers her career in the sneaker industry.
Source: Read Full Article