Dead to Me: Jen's Guide to Looking Put Together While Your Life Is Falling Apart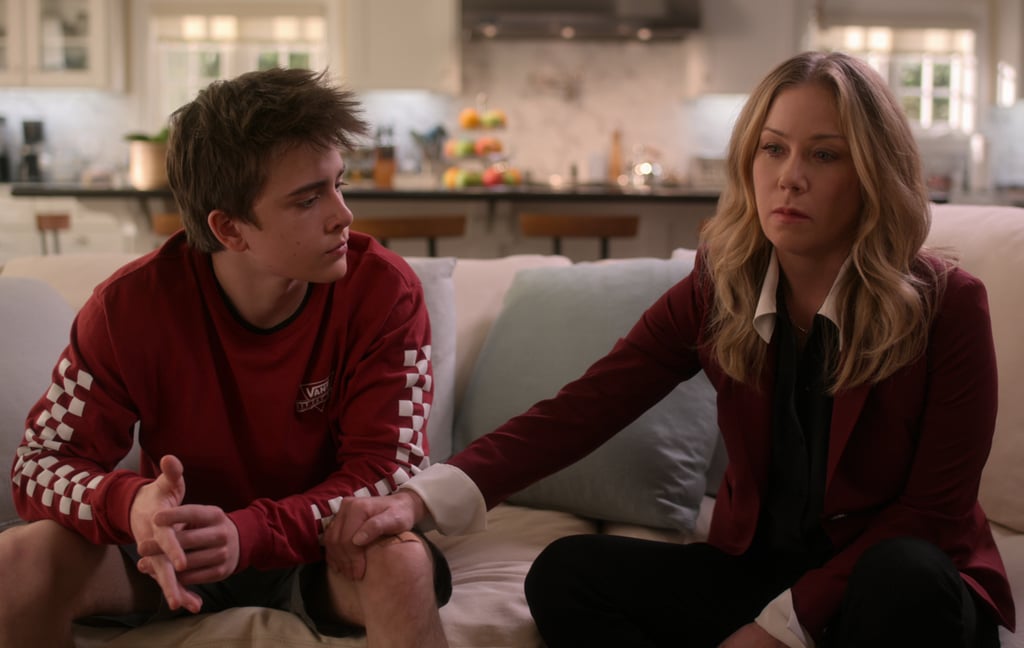 Jen's Contrast Collar Button-Up Shirt

The second season of Dead to Me is essentially a master class on looking like you have your sh*t together. Despite their many misadventures and skeletons, protagonists Jen Harding and Judy Hale — exceptionally portrayed by Christina Applegate and Linda Cardellini — still manage to look perfectly put-together the majority of the time. (You could certainly not expect me to put on a pantsuit or pretty floral dress while evading detectives . . . but that's just me.)
Whereas eternal optimist Judy's style is marked by feminine silhouettes and prints, Jen is a realist, and her outfits are a reflection of that. Loyal to brands like Theory, Rag & Bone, and MZ Wallace, Jen is all about basics: classic button-up shirts, ankle booties, the occasional gold necklace, and bags big enough to carry, well, just about everything. Rarely would you catch Jen in a dress, as she also opts for form-fitting trousers and skinny jeans.
There's definitely something to be said about the way in which Jen's style contrasts her at-times chaotic life of inadvertent crime. Whereas Judy combats the loss and darkness in her life with bright patterns, Jen keeps it all carefully bound beneath her blazer. As extreme as it may seem, I couldn't help but feel a bit inspired by Jen's professional, in-charge style as I breezed through the season, particularly during a time where traditional work outfits feel like a distant memory.
For those who felt similarly, look ahead to browse many of the exact (or similar) items Jen was seen wearing throughout season two.
Source: Read Full Article