Celebrities' Fave Low-Key Makeup to Rock When You WFH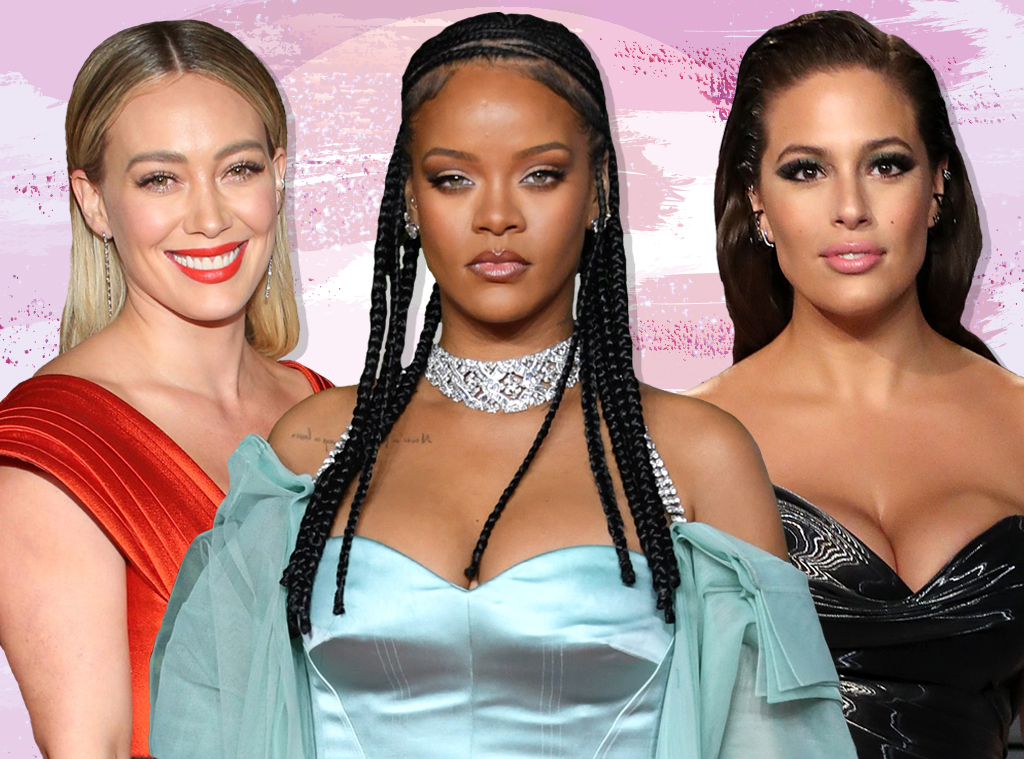 Shutterstock: E! Illustration
We love these products, and we hope you do too. E! has affiliate relationships, so we may get a small share of the revenue from your purchases. Items are sold by the retailer, not E!
As we continue to practice social distancing, it can be easy to get into a rut. Yes, cozy sweatpants and a messy bun can easily become your new signature style when working from home, but that doesn't mean it has to be.
Popping on a fun and flirty lipstick shade or shaping your brows to perfection can make all the difference. It can elevate your mood and make you feel ready to tackle on your to-do list for the day.
That's why we rounded up celebs' favorite low-key makeup products that you can use while you work from home. You know, for those days when you could use a lil extra oomph.
From Rihanna's go-to mascara for long and full lashes to Taraji P. Henson's holy grail concealer that covers up under-eye bags without being cakey to Hilary Duff's must-have foundation for a lightweight and natural-looking finish.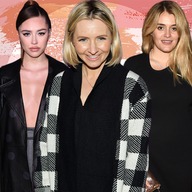 Read
Celebrities' Favorite Drugstore Beauty Finds
"In all honesty, getting ready and feeling like I am in my routine for a few minutes of the day gave me a short escape from the brain fog I've been feeling," the supermodel said in a relatable Instagram post. Feeling like you need an extra boost? Swiping on playful eyeshadows with a sheer gloss can make all the difference.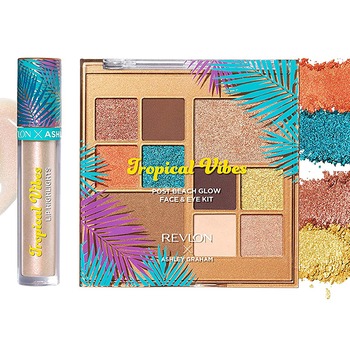 Sometimes, all you need is a pop of mascara! Rihanna's go-to is her very own from Fenty Beauty. "That's [her] number one thing, she likes mascaras that give you volume and life," Priscilla Ono, the star's makeup artist, previously told E! News. "She gets really, really close to the lash line and she wiggles her way up and separates all the lashes."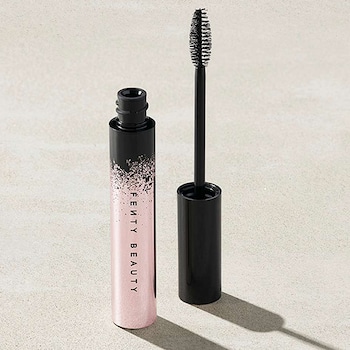 Throw on a red lip to start off your day with confidence and power! Contrary to popular belief, that crimson color can definitely be part of your low-key makeup look. Take for example, Jessica Alba, who's worn Honest Beauty's Liquid Lipstick in Love many times at many places—from the comfort of her home to the red carpet.
Hilary Duff has the perfect product for those days when you want to put on a foundation… even when you're stuck at home: Perricone MD No Makeup Foundation Serum SPF 20. "I really feel you want your skin to breathe and don't want to have a heavy coating of foundation on," she recently shared.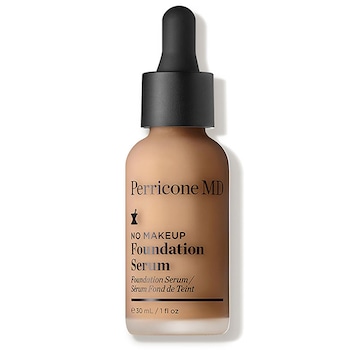 We all have those days when we want to cover up our blemishes, dark circles and/or redness. And Taraji P. Henson's go-to concealer is not only lightweight but it's long-lasting and gives the skin a luminous finish. "You don't need a lot," the Empire star recently explained, as she applied the product. "This is more of a natural beat… I don't like to look like I have on a lot of makeup. I just like to look refreshed."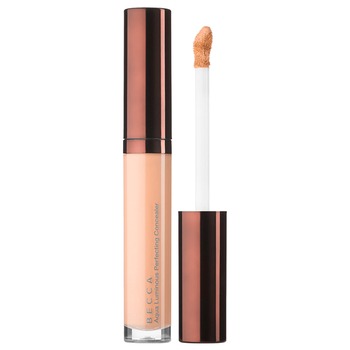 Give your cheeks a nice flush of color with something that's weightless and fuss-free. "I think it's a nice way to do a natural sheen," Riverdale's Madelaine Petsch noted when raving about cream blush. "It looks nice and… fresh. We like fresh."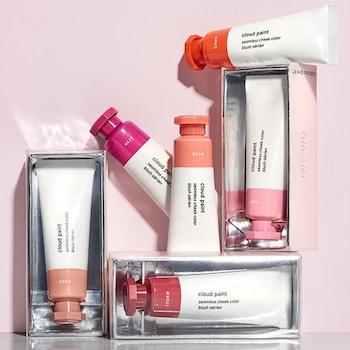 Spice up your eyelids with a sparkly, yet subtle bronzy shade from Victoria Beckham Beauty. Kourtney Kardashian took to her Instagram recently and showed off the shimmery shadow in Mink, which made her low-key makeup look more fabulous.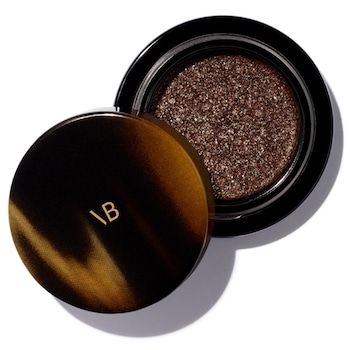 Give yourself an effortless glow for your WFH selfies with Milk Makeup's Matte Bronzer, which comes in two shades. "I really love this Milk product…," MJ Rodriguez shared recently, as she explained how to get an effortless glow. Even more reason to support the brand? "[Milk is] also really inclusive when it comes to all people using their makeup."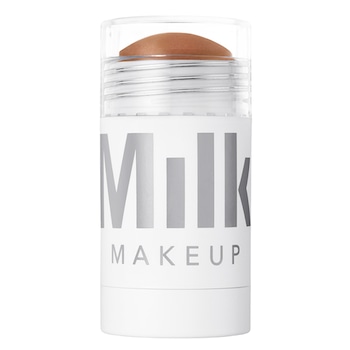 If you're like Lana Condor and love drawing on a "really thin, baby wing" with your eyeliner, especially as you work from home, then you'll want to know that her must-have is: Fenty Beauty Flyliner Longwear Liquid Eyeliner.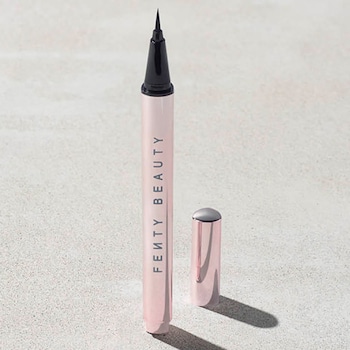 The best low-key makeup product to use is one for your brows. The brow queen herself, Camila Mendes, swears by Benefit Cosmetics' 4-in-1 brow contour pen. A little trick she'll do is trace over brow with the Definer and blend it in with her fingers because, it "helps look like you just got your brows done."
As we navigate this new world we live in, we could all use some good energy and glowing skin. Miranda Kerr's favorite product to use when she needs a little pick-me-up, is her brand's Crystal Luminizer in Rose Quartz. As the model described her must-have, "It contains finely crushed rose quartz to create a beautiful highlight and add a little magic!"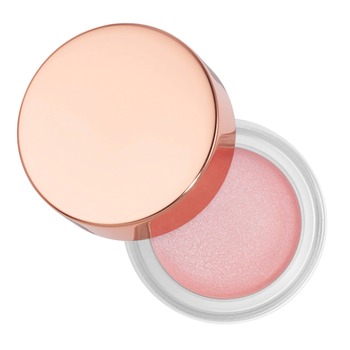 Less is more, at least for model Delilah Bella Hamlin. She previously told E! News the one product she has to use at all times: "Honestly, I only use Aquaphor on my lips."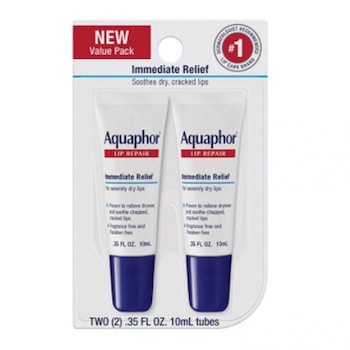 Need more pick-me-ups while you're at home? Pamper yourself with plenty of self-care essentials, get your body moving with at-home exercises and products or relax and de-stress with a good book.
Source: Read Full Article